Progress
For GYA members and alumni only: connect to the group, collaborate and discuss with other members on the GYA-internal Agora platform here.
Watch a brief welcome message from the SEY group here.
—————————————————————————————————————————————————————
See details about the Expedition Mundus science game here.
—————————————————————————————————————————————————————
The members of this GYA working group routinely carry out various science education activites in their home countries.
For 2020/21, they are planning the following activities:
Continue to disseminate the Expedition Mundus science game, to further increase the reach of the game globally

Liaise with other young academies who are working with the gamees
Introduce the game to school administrators who can then use it as class activities
Connect with Teacher Training Centres for possible inclusion of the game in their training courses
Translate the game into further major languages, e.g. French, Spanish, Chinese
Develop the game's opening video in English, based on the Israel Young Academy's Hebrew version

Compile a project report on the Academy of Science Model project, pilot-test in Morocco and the Philippin
Outcomes
 Science outreach at the GYA Annual General Meeting in Germany (April 2019)

On the occasion of the 2019 GYA Annual General Meeting in Halle, Germany, group members participated in a science education outreach event making solar cells with berry juice, co-organised with the Francke Foundations in Halle, with children aged 6 – 12.
Workshop on Water Sciences, July 2018
GYA member Lahcen El Youssfi (Morocco) organised a workshop on water sciences at the American Language Center of Tetaoun, Tetouan, Morocco in July 2018. The workshop was part of a summer camp for kids from marginalised parts of Tetouan, and it aimed to disseminate scientific information related to water, water cycle and the importance of the water economy with a focus on water print concept. The workshop included group work activities for encouraging the participants to discuss and to imagine innovative ideas for making a big impact in water economy. The groups evaluated each other after pitching their ideas at the end of the workshop and a symbolic prize was awarded to the winning group.
Science for Peace Caravan, May 2018
Working group members participated in the Science for Peace Caravan outreach mission in Siem Reap, Cambodia, in May 2018. See here for a mission report, or watch the caravan video here.
Foldscopes workshop, May 2018
Group member Rothsophal Nguon (Cambodia) collaborated with Richard Dorsett, the founder of Low Tech Science, to bring a few hundred foldscopes to Southeast Asia in 2018. In May 2018, they held their first three introductory workshops in Siem Reap, Cambodia. They collaborated with 15 schools and trained 35 teachers. Over 3,000 students benefited including public, private and NGO schools, as well as local universities.
MicroSHOT: Engaging the Filipino Youth in the Science of Microbiology, March 2018

As part of the group's activities aimed at engaging young people in science, GYA member Thomas Edison dela Cruz (Philippines) conducted 'MicroSHOT: A Student Hands-On Training in Microbiology' at a high school in Tigaon, Camarines Sur, Philippines, in March 2018. The one-day event began with four science lectures on slime molds and lichens and the ecology and economic importance of these microorganisms. These lectures highlighted how scientists apply the scientific methods in their conduct of research for the protection of biodiversity and applications in society. Students were also trained to perform basic microbiological techniques such as aseptic transfer and culture of bacteria. The event also became a platform to train the next generation of young Filipino scientists and science educators. Five graduate students from Thomas' lab acted as lecturers and workshop trainers. Through this activity, these graduate students learned to present and communicate their research outputs and to teach basic techniques in microbiology to an audience of enthusiastic high school students.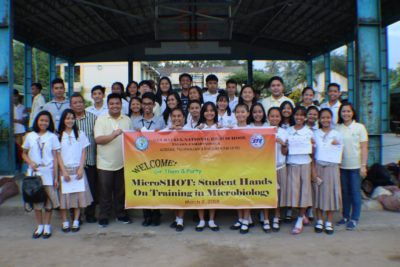 Scientific writing activities in Vietnam, 2017
GYA member Tran Quang Huy (Vietnam) engaged in a number of science education activities in September-December 2017. First, he led a workshop on 'Writing Research Proposals and Scientific Manuscripts' at the National Institute for Control of Vaccine and Biologicals, Hanoi, Vietnam. He followed this up with a seminar on 'Scientific writing skills for the youth' at the National Institute of Hygiene and Epidemiology (NIHE), Hanoi, Vietnam. In September 2017, he also talked to young lecturers at the Faculty of Basic Science of Hung Yen University of Technology and Education about scientific writing skills and manuscript publication in international journals.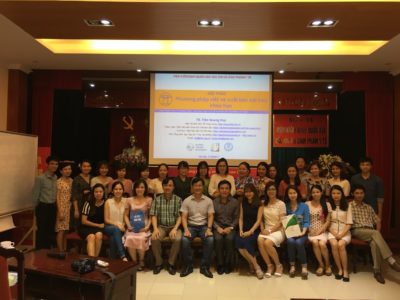 Food Security Workshop in Cambodia, July 2017
GYA member Rothsophal Nguon launched a human food security workshop with 15 university students focused on personal and food security in Siem Reap, Cambodia, in July 2017. This workshop raised awareness of non-traditional security, while also training the students on how to run a similar workshop themselves. After the workshop, the participants can use the acquired skills and knowledge to initiate their own campaign or activities to raise awareness on the same issue or any matter of interest in their own community.  In this workshop students' knowledge is fundamentally built based on the United Nations' sustainable development goal indicators 2, 4, 5, 6 and 13.
Beyond the workshop, Rothsophal also took students to rural villages in the Phnom Kulen National Park, one of the main water sources for Siem Reap province. There they planted some trees and learned about the livelihood of the people in that community in order to understand their needs, and to identify how the youth can best be served by using knowledge gained from the workshop.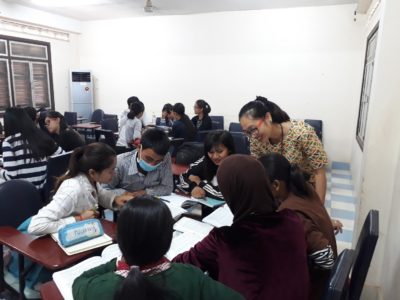 SCIENCE IN ACTION – Primary School Science Fair Day in Nakawa District, Uganda
Connie Nshemereirw: 1 April was put aside as Science Fair Day in primary schools in the Nakawa District in Kampala, Uganda. This is in line with the government policy on strengthening Science and Technology education (STI) at all education levels, for the purpose of creating the human resource necessary to achieve the aspirations of Vision 2040. The theme of the Nakawa Primary School Science Fair was Science in Action, and was aimed at using readily available materials to set up experiments and models of science principles. Below are some impressions from some of the Science Fairs held around Nakawa. Children at Kiswa Primary School demonstrating road safety as well as plant reproduction.  Showing off their projects completed during technology class – Kiswa Primary school: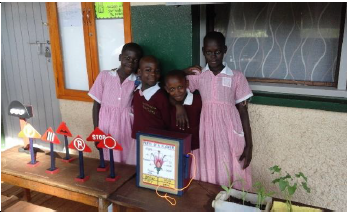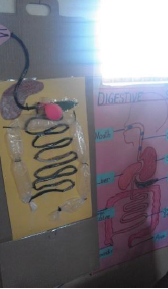 Rothsophal Nguon has conducted a Community Outreach Programme in Cambodia in 2016: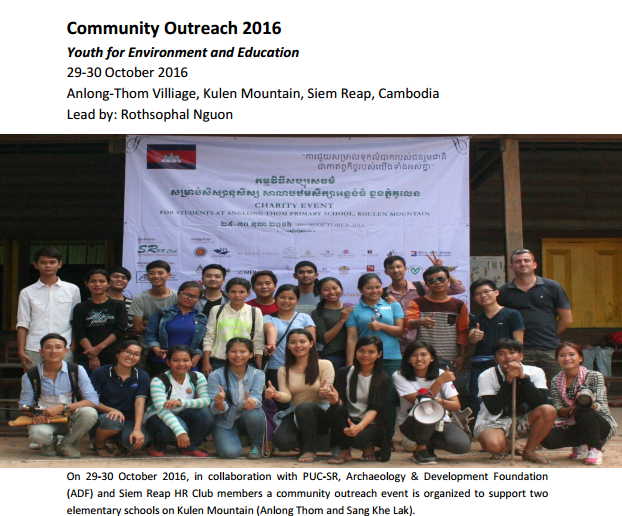 And Isil Kurnaz has conducted the Brain Awareness Week funded by FENS in Istanbul for the third time with a team of 8 Professors and over 12 graduate students, and has reached over 800 students: