Progress
The members of our working group routinely carry out various science education activites in their home countries:
Karly Khloe ran, with a colleague, a 10-week schools programme for students in a local high schools, aged 15-17, where they focused on using local history to explore SDG #14 Life Below Water.
Connie Nshemereirwe organized the SCIENCE IN ACTION – PRIMARY SCHOOL SCIENCE FAIR DAY in Nakawa District; the Science Fair Day theme was Science in Action.  Dr Nshemereirwe wants to extend this further next year to include parents as well as students.
Rothsopal Nguon has also organizes similar science education activities in her home country aimed at elementary school students.
Isil Kurnaz organized the Brain Awareness Week this March to a total of 400 students, with the help of a team of 10 young scientists (mostly recipients of the Turkish Academy of Sciences Young Investigator Awards).  This activity was funded by FENS (1000 Euros).  Isil Kurnaz is also an active member of TUBITAK Science Cafes, and has initiated one in her own university, GTU Science Cafe project.
Outcomes
SCIENCE IN ACTION – PRIMARY SCHOOL SCIENCE FAIR DAY IN NAKAWA DISTRICT
Dr. Connie Nshemereirwe
April 1st was put aside as Science Fair Day in Primary schools in Nakawa Division in Kampala. This is line with the government policy on strengthening Science and Technology education (STI) at all education levels, for the purpose of creating the human resource necessary to achieve the aspirations of Vision 2040.
The theme of the Nakawa Primary School Science Fair was Science in Action, and was aimed at using readily available materials to set up experiments and models of science principles.   Below are some impressions from some of the Science Fairs held around Nakawa this past weekend. Children at Kiswa Primary School demonstrating road safety as well as plant reproduction.  Showing off their projects completed during technology class – Kiswa Primary school: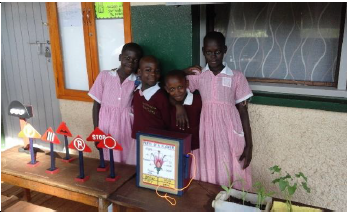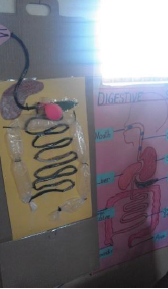 Rothsopal Nguon has conducted a Community Outreach 2016 Program in Cambodia: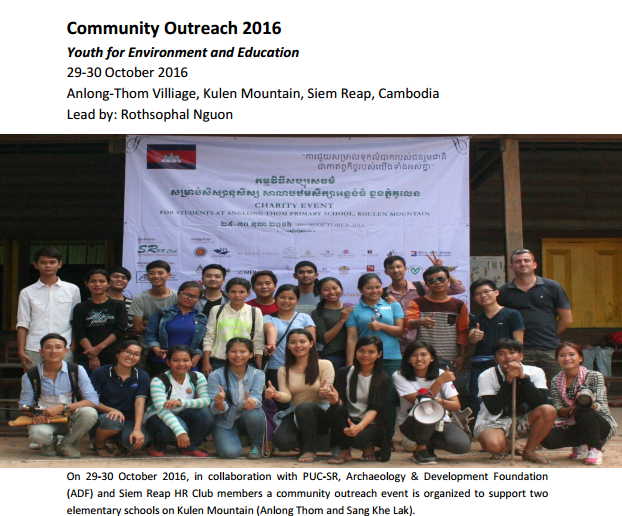 And Isil Kurnaz has conducted the Brain Awareness Week funded by FENS in Istanbul for the third time with a team of 8 Professors and over 12 graduate students, and has reached over 800 students: