Country of Residence
Indonesia
Discipline(s)
Chemistry, Medicine and health
Find out more
Institution
Institut Teknologi Sepuluh Nopember
Department of Chemistry, Faculty of Science and Data Analytics
Kampus ITS Sukolilo, Surabaya 60111
Jalan Arif Rahman Hakim, Surabaya - INDONESIA.
Telp +62-31-5943353
Fax. +62-31-5928314
Research Interests
N/A
Topics to speak on:
natural product chemistry
Biography
Sri Fatmawati is specialized in natural product chemistry. She is the President of Indonesian Young Academy of Science (ALMI). She was awarded Elsevier Foundation for Women in Science 2016 , The Most Inspiring Woman 2015, The People of the Year 2014 for Indonesian Young Leader Category and L'Oréal UNESCO for Women in Science International Rising Talents 2013 , etc. She is Assistant Professor in Institut Teknologi Sepuluh Nopember (ITS) - Surabaya where she is teaching courses and building productive industry academia linkages. As the Chair of Organization of Women in Science for The Developing World (OWSD) - Indonesia, she is also actively involved in strengthening the collaboration for the promotion of Women in Science.
Awards
The Elsevier Foundation Award for Early-Career Women Scientist in the Developing World in the field of Biological Sciences in East and South-East Asia and The Pacific 2016, Washington DC USA.
Early Career Chemist Award, PACIFICHEM, International Chemical Congress of Pacific Basin Societies 2015, Honolulu, Hawaii USA.
KARTINI AWARD 2015 "The Most Inspiring Woman", Surabaya – Indonesia.
People of The Year 2014 category "Indonesian Young Leader"
International L'Oreal-UNESCO For Women in Science (FWIS) 2013, L'Oreal-UNESCO – Paris, France.
Faculty for The Future Award, 2012 Schlumberger Foundation – Netherlands.
Activities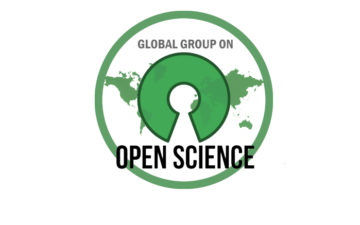 Partner Projects