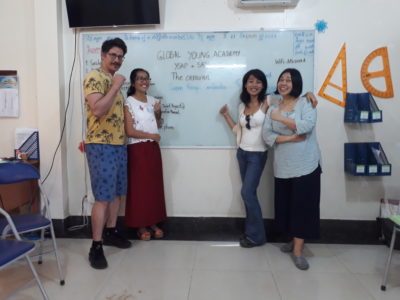 GYA members Rothsophal Nguon (Cambodia), Kit Yee Chan (UK), Hong Ching (Malaysia) and Sasha Kagansky (Russia) from the Young Scientist Ambassador Programme and the Science Education for Youth working group organised a science outreach mission in Siem Reap, Cambodia in May 2018.
During their visit in Siem Reap they held four workshops for (1) High school youth at Cambodia Education Development Foundation (a boarding house for rural underprivileged children), (2) ToT for High school teachers from local public and NGO schools, (3) Elementary school children at 'Building your Future Today', and (4) Elementary school children at 'Future for Khmer Children'.
The full mission report can be found here. The caravan video can be watched here.