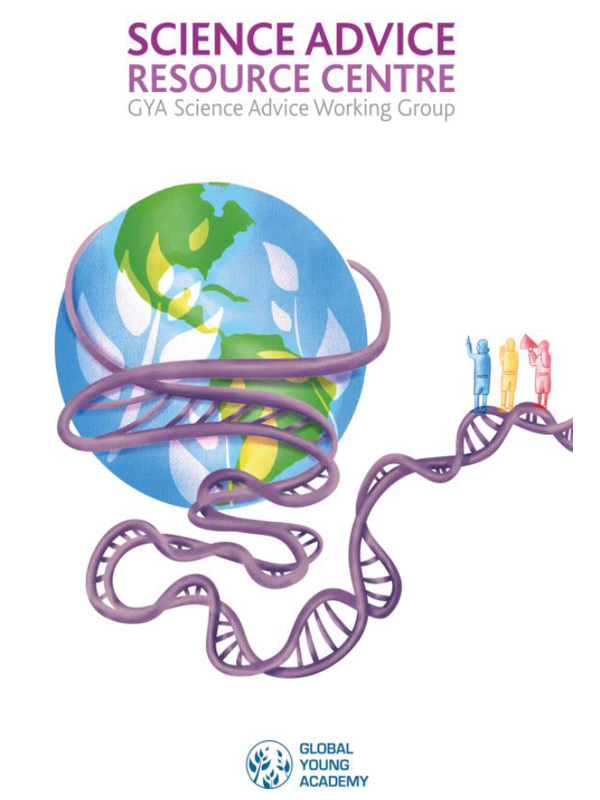 The GYA Science Advice Resource Centre is a platform that provides basic information on Science Advice. This platform is intended to be an initial entry point for Early-Career Researchers into Scientific Advice matter.
The GYA Science Advice Resource Centre consists of selected peer-reviewed articles on the topic, predigested by GYA members. The texts are the results of an internal writing contest held between April and May 2021. 
To develop this platform, the GYA Science Advice Working Group organised a writing contest amongst the GYA members. The main objective of this contest was to integrate the essential literature in the field and create, at the same time, the content of the platform. Each registered participant received a selected peer-reviewed article with the instruction to draft a 500-word summary, including storytelling elements on it. All the contestants received a digital copy of the OECD report "Building Capacity for Evidence-Informed Policy-Making. Lessons from Country Experiences", and four winners were awarded hard copies of the book "The Honest Broker. Making Sense of Science in Policy and Politics" by Roger Pielke Jr.
The inventory of resources already established by the International Network for Governmental Science Advice (INGSA Resources) served as the base for the article selection. Such selection, whenever possible, tried to include authors from diverse geographical origins and from different scientific topics.
How to use the Science Advice Resource Center
The Science Advice Resource Center comprises three categories of resources: Government Scientific Advice (one winner plus eight runners-up), Science Policy-Making (two winners plus eight runners-up), and Science Diplomacy & Science Communication (one winner and six runners-up). Within each category, the resources are organised by alphabetical order of the author's names.
To read the resources, please access the PDFs by clicking on the links.
The Science Advice Working Group (SA WG)
The GYA Science Advice Working Group focuses on building and enhancing scientific advisory capacities for ECRs. As such, the Working Group organises concrete actions to build a community of young scientists and practitioners around this topic.
The GYA Science Advice Resource Center responds to the Working Group mandate. We expect that this outcome serves as one of the first entry points of ECRs to essential science advice literature.
Explore the Science Advice Resource Center
Government Scientific Advice
Science should have a privileged position informing governments and decision-makers for policy development. In order to achieve a real impact, ECRs should have a basic understanding of the topic.  This resources category groups nine articles dealing with scientific advice to national, regional and international decision-makers.
Instead of focusing on leaders not following advice we must examine their advisors' approach.
Advisors would benefit from seeing their role as constantly evolving to better serve society.
Growth and development of the field require research into the learning process of advisors.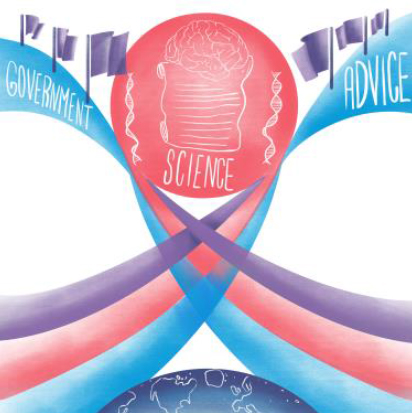 As experts in their respective fields, ECRs have a duty and an opportunity to help to inform science policy. This resources category groups ten articles dealing with the integration of science into policy and society.
There are few empirical studies about how scientists can influence policy and create impact, and yet, how-to literature on this topic abounds.
The one-size fits all model in much of this how-to literature privileges scientists with time, access, resources and confidence.
Researchers wishing to make policy impact may spend their time more wisely by reading less how-to articles, and instead clarifying, alongside with their universities, their purpose, goals and available/required resources.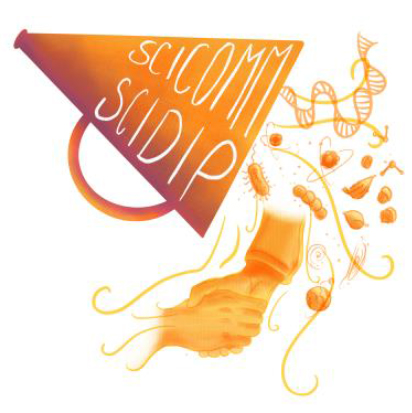 Science Diplomacy and Science Communication
Scientific inputs to national and international decision-makers and policymakers are crucial, as well as communicating science to the broader society. This resource category groups seven articles dealing with the interlinkage of scientific advice with science diplomacy or science communication.
It should be admitted that cognitive biases usually blamed to policymakers are also found in the scientific community.
There are three things to consider to establish an effective communication channel between scientists and policymaking: selective information to be shared, appropriate timing to act, engagement with real policy making is expected.
The message is scientists should put themselves in the policymakers' shoes and instead of sitting back and waiting for policymakers to change, they should also think how to adapt their strategy to approach them.