The Global Young Academy is pleased to welcome 39 new members to its ranks. All new members were inaugurated at the opening of this year's Annual General Meeting (AGM) on 13 June 2022.
The GYA new member cohort includes representatives from 24 individual countries, from all GYA general disciplines, and includes 19 females, 19 males and 1 who prefers not to say.
The gender ratio of the GYA is now 101 female/98 male/1 non-binary. Such gender balance is a development that the GYA has been moving towards for the last few years, and is a reflection of the excellent female/non-binary applicants to the GYA.
In addition to helping the GYA maintain its gender parity benchmarks, the new member cohort has increased GYA international representation by 2 countries, Mongolia and Greece. The GYA now has members or alumni in over 100 countries!

Welcome all to the GYA!
Based at the Centre for Indigenous Knowledge Systems, North-West University, Adeyemi is Honorary Researcher with the School of Life Sciences, University of KwaZulu-Natal, South Africa. His research team focuses on the value chain of African floras with medicinal, horticultural and nutritional potential. Currently Vice President of the South African Association of Botanists, he is also a member of the International Society for Ethnopharmacology.
Medical Doctor / Health Policy and Maternal & Child Health
Amarjargal is a public health scientist working at the Parliamentary Research Service, Secretariat of Parliament of Mongolia, and was chosen as a global Young Physician Leader by the InterAcademy Partnership in 2019.
She is passionate about evidence-based decision making, and her current research interests focus on pandemic preparedness in the context of resource-limited settings.
Assistant Professor / Sociology and Anthropology of Education
Amurabi earned a PhD in Sociology from the Federal University of Pernambuco, Brazil, and since 2014 has been an Assistant Professor at the Federal University of Santa Catarina. He is a specialist in sociology and anthropology of education, with a focus on teaching social sciences in high school. In recent years, he has been focusing on the rise of conservative movements and their impacts on education in the context of a post-truth era.
Civil Engineer / Water Resources and Climate Change
Ana is an Associate Professor at the Faculty of Science and Technology, University of Azuay, Ecuador. She has worked in regional climate and hydrology modelling, quantification of hydrological processes in Andean ecosystems, and detection and attribution of climate change in the Andes. She is also a contributing author for the Intergovernmental Panel on Climate Change Sixth Assessment Report.
Assistant Professor / Chemical Engineering
Assaf is an Assistant Professor in Chemical Engineering at the Technion-Israel Institute of Technology, and an Adjunct Assistant Professor at the Houston Methodist Academic Institute, United States. He has developed several nanotechnologies using various drug delivery systems, and is translating these findings into clinically relevant therapies. Assaf strongly believes that the quality of someone's research is not defined by their religion, gender, or skin color, and that a strong lab needs a heterogeneous population of students.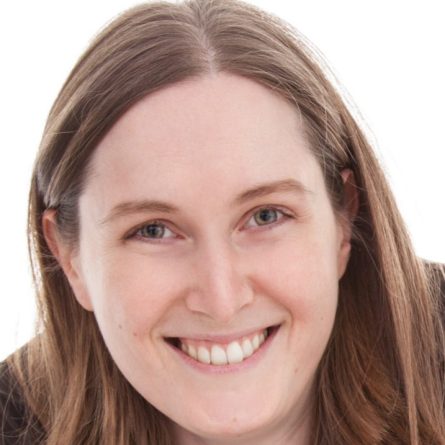 Lecturer / Physics and Machine Learning
Carina is a Lecturer at Lund University, Sweden. Her research deals with mathematical models in physics and the theoretical foundations of Machine Learning.
She is active in science communication and women encouragement.
Physicist / Human and Social Dimensions
Carlo is a physicist with a PhD in the Human and Social Dimensions of Science and Technology from Arizona State University. His research interests lie within the science, technology, and innovation-policy interface. Carlo has experience working in both academia and the public sector in Mexico.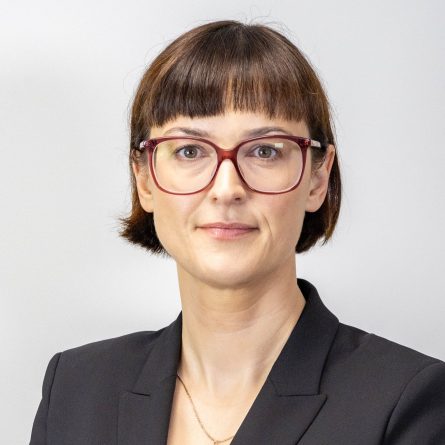 Professor / Management Theory and Trust
Dominika is a full Professor of Management and Head of the Research Center for Trust and the Department of Management at Kozminski University, Poland. Her field of research is trust within and between organizations in various contexts, particularly in transformations.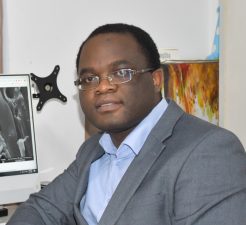 Senior Lecturer / Environmental Forensics
Edmond is a Senior Lecturer in the Department of Applied Sciences at Northumbria University, United Kingdom, and the President of the Zimbabwe Young Academy of Sciences.
His work focuses on understanding the behaviour and impact of chemical pollutants in aquatic environments. Edmond was previously an Associate Professor at Shantou University, China.
Linguist / Syntax and Morphology
Éva is a Senior Researcher at the Hungarian Research Centre for Linguistics in Budapest, Hungary, and holds a part-time Senior Researcher position at Eötvös Loránd University, Budapest.
Her research focuses on formal models of sentence, phrase and word structure in natural languages.
Associate Professor / Festival & Event Management
Gary has a PhD in Biology and a second PhD in Festival Management/Science Communication. He is a member of the Young Academy of Scotland and the Scotland Advisory Committee at the British Council. He specialises in the strategic leadership of festivals and cultural organisations. Gary is a Director at the UK's only charity ski slope, and Chair of the Board of Trustees at Sonic Bothy – an inclusive ensemble for musicians with disabilities.
Assistant Professor / Inorganic and Materials Chemistry
Graham received his PhD from the Weizmann Institute of Science in 2013. After 3 years of postdoctoral research at Caltech, Graham became a faculty member at the Technion–Israel Institute of Technology, where he is the Azrieli and Horev Early Career Faculty Fellow. Graham currently heads the Inorganic and Materials Chemistry Laboratory, where his research interests include driving sustainable catalysis with earth-abundant metals.
Researcher / Research and Information in Education
Jane is a Researcher on the EduTech team at the DIPF Leibniz Institute for Research and Information in Education, Frankfurt, Germany. She holds a PhD in Computer Science (Mobile Learning) from the University of Warwick, England, and held Postdoc positions at the Centre for Learning and Knowledge Technologies, Linnaeus University, Sweden, and Chair of Learning, Design and Technology, University of Mannheim, Germany.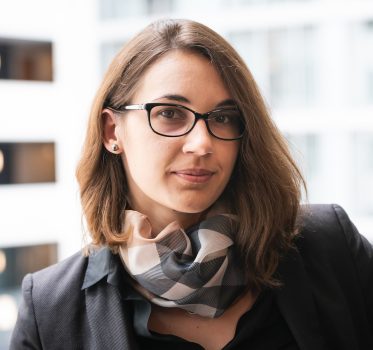 Assistant Professor / Smart Energy Materials
Jovana is an Assistant Professor at the Adolphe Merkle Institute of the University of Fribourg in Switzerland. Her research focuses on the development of stimuli-responsive (supra)molecular materials for energy conversion, with particular interest in photovoltaics. She is also invested in science outreach and policy, such as through activities and partnerships within the European Young Chemists' Network and International Younger Chemists Network.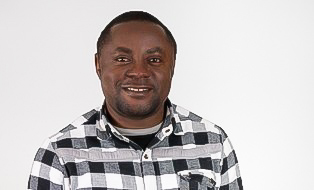 Associate Professor / Resource and Environmental Geography
Jude is Leader of the Research Group on Forest Institutions and International Development at the Faculty of Environmental Sciences, Technische Universität Dresden, Germany, and Associate Professor in Resource and Environmental Geography at the University of Bamenda, Cameroon. Jude's current research explores the links between pandemics (e.g., COVID-19) and natural resource -based livelihood dynamics in the global south.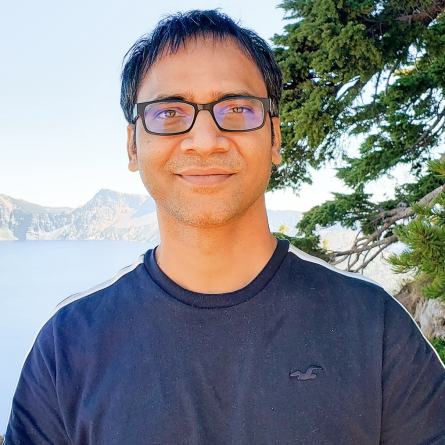 Director / Global Social Issues
Lalit is Development Practitioner & Interim Director of the MSW Program, Pacific University, and serves on the EDI Committee and the Faculty Senate. Lalit chairs the Council on Global Social Issues, and serves as a member of the Commission on Global Social Work Education. He is engaged in research in the area of public housing and urban redevelopment, houselessness, public health, domestic violence and social inclusion.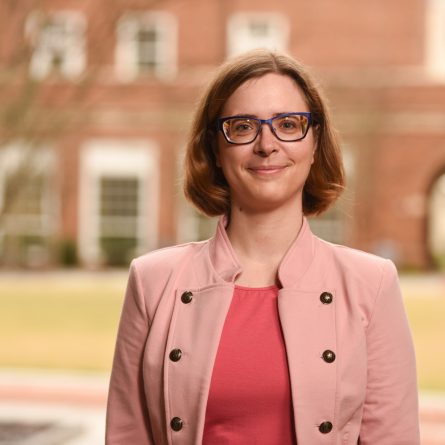 Economist / Development Economics
Laura holds a joint position in the Department of Economics and the Department of International Affairs at the University of Georgia, United States. She received her BA in Philosophy, Politics and Economics from the University of Oxford, and her MA and PhD in Economics from the University of Michigan. Her work focuses on the economic and political impacts of large government policies in developing countries.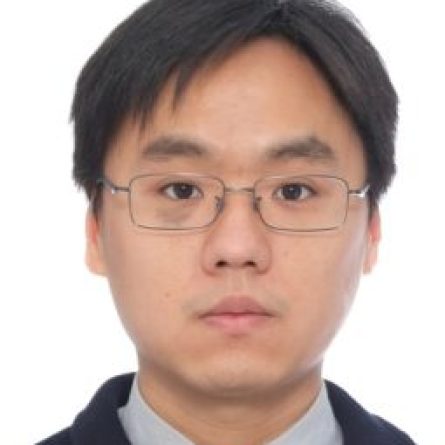 Research Associate / Biomedical & Infectious Disease Research
Lin is with the Department of Genetics, University of Cambridge. Before joining Cambridge, he was a Charge de Recherche in the Institut Pasteur in Paris, France, and a Postdoctoral fellow in the School of Public Health, University of Hong Kong. Lin received his PhD from the Department of Electronic Engineering at Fudan University. His research areas include infectious disease modeling, computational biology, and evolutionary dynamics, among others.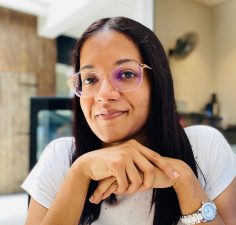 Researcher / Computational Chemistry
Lydia is a Researcher in the Computational Chemistry Group of the University of Mauritius, and the University of Johannesburg, South Africa. She is an Affiliate of the African Academy of Sciences and a member of the Royal Society of Chemistry. Her research interest lies in the use of Computational Chemistry to solve chemistry and interdisciplinary problems. She is involved in promoting Computational Chemistry in Africa and science education.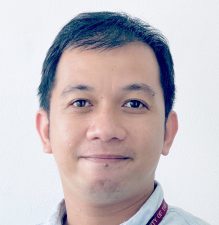 Researcher / Plant Pathology
Mark is a Plant Pathologist at the University of the Philippines Los Baños. His research focuses on the etiology, epidemiology, and management of diseases of economically important plants, with an emphasis on host resistance, seed pathology, and host-pathogen interactions.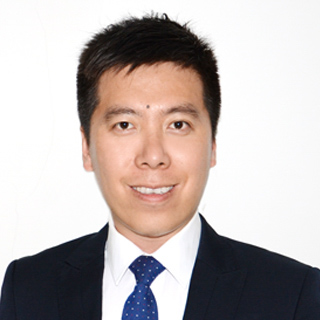 Senior Geologist / Sedimentology
Meng is an Adjunct Professor at the University of Bologna, Italy, the Executive Secretary of the World Young Scientist Summit, a Founding Member and ongoing President of Young Earth Scientists (YES) Network, and a Steering Committee member of the Young UNESCO Climate Action Network (YoU CAN). His study area is Geology, with a focus on sedimentology and paleoclimate.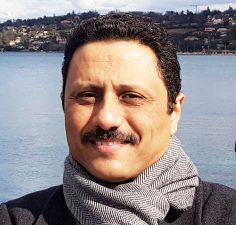 Research Fellow / Arabic Discourse Analysis
Mohammed is a research fellow at Columbia Global Centers-Amman, Columbia University, and an Affiliated Researcher at the Centre for Advanced Middle Eastern Studies, Lund University, Sweden. He obtained his PhD in Arabic Literature at Cairo University in 2014. In 2017, he was awarded a two-year fellowship from the International Institute for Education—Scholar Rescue Fund IIE-SRF.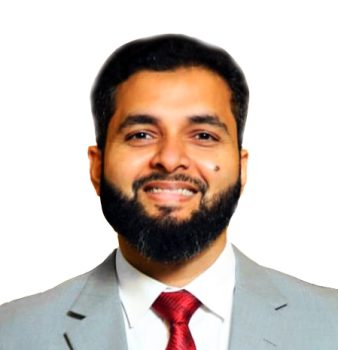 Associate Professor / Economics & Data Analyst
Muhammad is an Applied Economist who completed his PhD in Germany studying the economics of innovation. His research broadly covers two main topics: knowledge dynamics and water, sanitation, and hygiene (WASH). Before joining the university, he worked for the World Bank on WASH-related projects. Muhammad is currently working on a research project entitled "Exploring the National Innovation Systems in Developing Countries" as a Post Doctoral Fellow in Jena, Germany.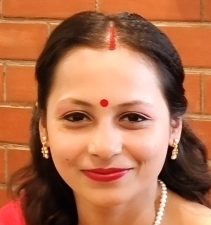 Virologist / Host-Virus Interactions
Upasana is a virologist working on host virus interactions and vaccine engineering. She is also an alumnus of the Indian National Young Academy of Science (INYAS) and participates in science outreach activities.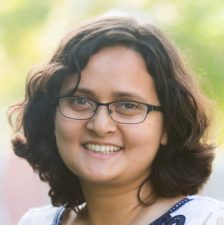 Assistant Professor / Transnational Feminism/Social Movements
Nafisa is an Assistant Professor of Gender, Race, and Sexuality Studies and Global Studies at Lesley University. She also serves as a Visiting Scholar at the Women's Studies Research Center of Brandeis University. Nafisa's research and teaching interests include transnational, post-colonial, and decolonial feminisms; globalisation and feminist politics; and transnational social justice movements with a specific focus on the United States and South Asia.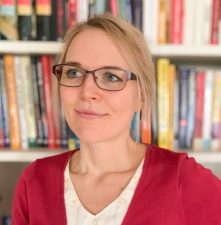 Professor / Early Childhood Education and Development
Natalia is a Professor of Early Childhood Education and Development at the University of Stavanger, Norway, and a Professor of Reading and Children's Development at The Open University, United Kingdom. Her work is concerned with social justice in children's literacy and use of technologies. She is the founder of the International Collective of Research and Design in Children's Digital Books that connects practitioners, researchers and designers.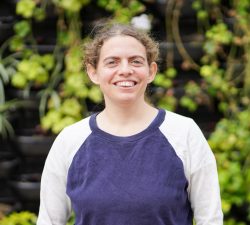 Computer Scientist / Artificial Intelligence
Ofra is an Assistant Professor at the Faculty of Industrial Engineering and Management, Technion – Israel Institute of Technology, where she leads the Artificial Intelligence and people group. Her research interests lie at the intersection of artificial intelligence and human-computer interaction.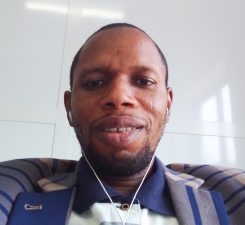 Senior Lecturer / Applied Aquatic Scientist and Socio-ecologist
Ovie holds a PhD in Water Resource Science, and another in Hydrobiology and Fisheries. His research focuses on developing stressor-specific taxonomic and trait-based biomonitoring approaches for assessing riverine health and how the developed approaches can be used for ecosystem management and sustainability. His research has been transformative in advancing the science of aquatic systems biomonitoring in his home country and across Africa.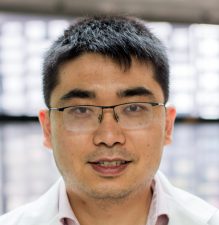 Professor / Environmental Engineering
Qilin Wang earned his PhD from The University of Queensland in Australia. He is currently a Full Professor and Australian Research Council (ARC) Future Fellow at University of Technology Sydney. He has created a suite of technologies to revolutionize the science and practice of urban water management.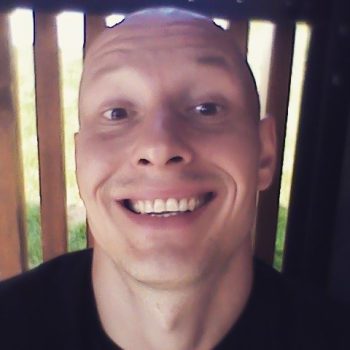 Assistant Professor / Culture Studies and Sexual Health
Rafał holds a PhD in culture studies and also did a postgraduate degree in gender studies. His research focuses on HIV/AIDS activism, sexual health discourses, socio-cultural history of health and illness/disease, public health discourses and social infrastructure, and new biomedical technologies (PrEP, TasP, U=U). He has published articles on social change, post-capitalism, gender and queer studies, GBMSM sexual practices and public health.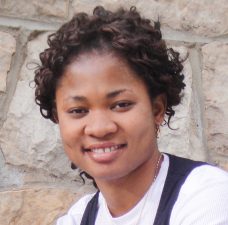 Research Chair / Persuasive Technology
Rita is a Canada Research Chair in Persuasive Technology and a Computer Science Professor at Dalhousie University, where she directs the Persuasive Computing Lab. Her research at the intersection of technology and human behaviour focuses on designing interactive technologies for social and public goods. She applies her work to tackle real-life problems in various domains including improving a wide range of health and wellness objectives.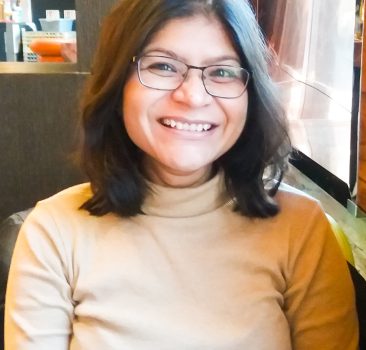 Associate Professor / Global Engagement
Ruchi is an Associate Professor and Global Engagement lead in the School of Chemistry, University of Birmingham. Her area of expertise is sensors, microfluidics, and analytical platforms. Ruchi is a recipient of RSC's 2021 Joseph Black Award and has received grants from Cancer Research UK, Leverhulme Trust, Research Councils UK, and the Royal Society of Chemistry, among others.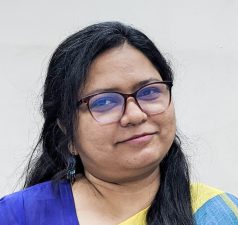 Assistant Professor / Molecular Biologist and Bioinformatician
Sabrina is an Assistant Professor in the School of Environment and Life Sciences at Independent University, Bangladesh. She is a fellow of Beachell-Borlaug International Scholars Program, and is an Executive Committee member of the Global Network of Bangladeshi Biotechnologists. Sabrina is the current Secretary of the National Young Academy of Bangladesh, and a Young Affiliate of The World Academy of Sciences (TWAS).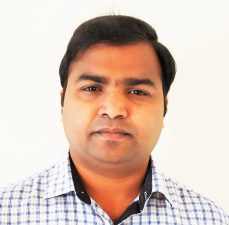 Senior Scientist / Physical Sciences Research
Shankar is a Senior Scientist for Consultancy Services Ltd., and completed his PhD in Chemical Engineering from the Institute of Chemical Technology, Mumbai. His research interests include water and wastewater treatment, food quality prediction & functional coatings. Shankar is one of the inventors of Tata Swach®, a Nanotech water purifier, and is recipient of the DST-Lockheed Martin-Tata Trusts India Innovation Growth Programme 2018 Award.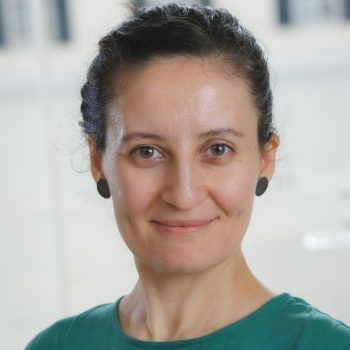 Systems Modeller / Climate Change Mitigation and Sustainability
Sibel is an Assistant Professor at Radboud University, Netherlands, and a Research Scholar at the International Institute for Applied Systems Analysis, Austria. Her research focuses on drivers and implications of demand-side climate change mitigation, and co-production of mitigation and sustainability scenarios through simple integrated assessment models.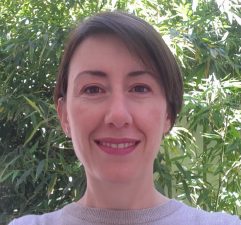 Assistant Professor / Economics
Stella is an Assistant Professor at the Department of Economics, University of Ioannina, Greece. She holds a PhD in Economics and Business from the University of Reading, and works with inter-disciplinary and multi-sectoral networks on topics related to sustainable development, public policy assessment & sovereign wealth funds. Stella contributes to science communication with media publications and engagement in dissemination events.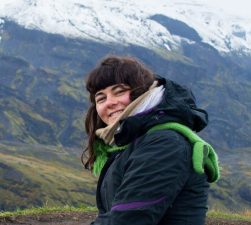 Ecologist / Microbial Communities
Steph is a Microbial Ecologist who completed her BA in Ecology at Columbia University, United States, her PhD at Rijksuniversiteit Groningen, Netherlands, and has worked as a Postdoctoral researcher at Wageningen University and Research, the German Centre for Integrative Biodiversity Research & the Helmholtz Centre for Environmental Research. She studies how microbial communities form and reform after disturbance.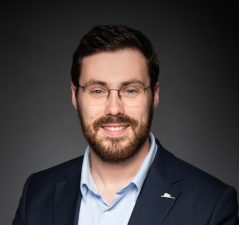 Associate Professor / Civil Law
Thomas is an Associate Professor and co-holder of a Research Chair in Teaching Innovation of Law at the University of Ottawa, Civil Law Section. He is also the co-director of the Centre for Environmental Law and Global Sustainability. His areas of expertise are international environmental law (climate change), natural resources (biopiracy), video game law and game-based learning (simulation games, escape rooms, pervasive games, etc.).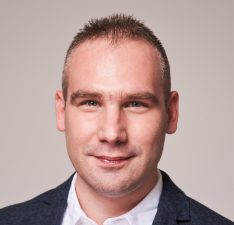 Associate Professor / Clinical Microbiology and Public Health
Tomislav is a medical doctor and clinical microbiologist with a PhD in biomedical sciences, and an Associate Professor at University North, Croatia. He is a Fulbright Visiting Scholar at the University of Washington Medical School and the Institute for Health Metrics and Evaluation in Seattle, where he focuses on the global burden of antimicrobial resistance. He is also active in the WHO Global Learning Laboratory for Quality Universal Health Coverage.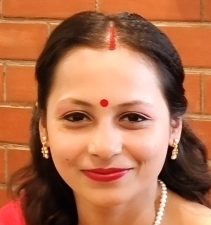 Virologist / Host-Virus Interactions
Upasana is a virologist working on host virus interactions and vaccine engineering. She is also an alumnus of the Indian National Young Academy of Science (INYAS) and participates in science outreach activities.