Country of Residence
Ecuador
Discipline(s)
Water resources
Earth and Environmental sciences, Earth and Environmental sciences
Find out more
Institution
University of Azuay
Faculty of Science and Technology
Av 24 de mayo 7-77, Cuenca, Ecuador.
Research Interests
ecohydrology, climate change, water resources, Andes, evapotranspiration, downscaling
Topics to speak on:
Detection and attribution of climate change, Evapotranspiration in the high Andean grasslands
Words of Wisdom
"Life is not easy for any of us. But what of that? We must have perseverance and above all confidence in ourselves. We must believe that we are gifted for something, and that this thing, at whatever cost, must be attained." Marie Curie, 1937.
Biography
Ana Elizabeth is a civil engineer, she holds Master and Doctoral degrees in Water Resources. She is an Associate Professor at the Faculty of Science and Technology, University of Azuay, Ecuador. She is in charge of the Research Coordination of the Faculty and the Coordination of the Master Programme in Climate Change, Agriculture and Sustainable Rural Development. She has worked in regional climate and hydrology modelling, quantification of hydrological processes in Andean ecosystems and detection and attribution of climate change in the Andes. She is currently interested in the development of adaptation strategies to climate change impacts in water resources in mountain regions. Ana is also a contributing author for the Intergovernmental Panel on Climate Change Sixth Assessment Report.
Awards
International Association of Hydrological Sciences (IAHS) Sivapalan Young Scientists Travel Award (SYSTA)
Scholarship for the Mentoring and Training Program in the IPCC Processes (2019 – 2021), Mountain Research Initiative, University of Zürich, ICIMOD and Helvetas.
Tiny grant for attending AGU General Assembly 2020.
Doctoral Scholarship from the Rectorate of the University of Cuenca for the Doctoral Programme in Water Resources, Ecuador.
VLIR-UOS Scholarship for the Master Program of Science in Water Resources Engineering, Belgium.
Best student of the Faculty of Engineering, December 2009
Activities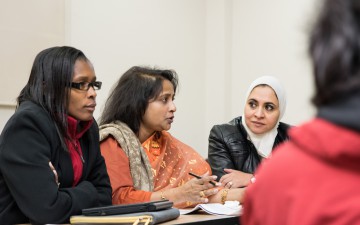 Working Groups