Country of Residence
Nigeria
Discipline(s)
Aquatic science, applied freshwater ecology, transdisciplinary studies, biodiversity conservation and climate change.
Biology, NATURAL SCIENCES
APPLIED SCIENCES
Institution
Federal University of Health Sciences, Otukpo, Nigeria
Biological Sciences
Otada, Otukpo Local Government Area, Benue State, Nigeria
Research Interests
Aquatic Ecosystems Ecology & Management, Biodiversity Conservation, Environmental Monitoring & Assessment, Pollution Studies, Climate Change, Socio-Ecology, One Health and Transdisciplinary Research.
Topics to speak on:
Socio-ecological implications of different land use types on aquatic ecosystems.
Words of Wisdom
It is only by determination, hard work  and the grace of God that the son of the poor becomes a double Ph.D holder and a highly sought-after scientist globally.
Biography
Ovie is currently a Senior Lecturer/Researcher. Ovie holds a Ph.D in Water Resource Science, and another Ph.D in Hydrobiology and Fisheries. Ovie has over 11 years teaching and research experience at University level and has trained and mentored several honours (B.Sc. and B.Tech.) and postgraduate (M.Sc. and Ph.D) candidates. Ovie research areas span applied ecology/predictive ecology, biodiversity conservation, biostatistics, transdisciplinary research, socio-ecology, climate change and one health. One of Ovie's research interests, which centers on developing stressor-specific taxonomic and trait-based biomonitoring approaches for assessing riverine health, serves as utilities for ecosystem management and sustainability, and this research has been transformative in advancing the science of ecosystems biomonitoring in Africa and globally. Ovie developed the first ever regional macroinvertebrate-based biotic index in West Africa, and he has been stepping down the same knowledge to both his honours and graduate students. Ovie is an environmental consultant and has served in various capacities as an environmental consultant to multinational environmental firms, and government ministries, agencies and departments (MDAs). Ovie has over nine years' experience as reviewer and editor for various academic journals and publishing outlets including Scientific Reports (Nature portfolio), Water Research (Elsevier), Hydrobiologia (Springer Nature), Ecohydrology & Hydrobiology (Elsevier), Frontiers in Environmental Science, Frontiers in Conservation Science, Frontiers in Forests and Global Change, Frontiers in Ecology and Evolution, Sustainability (MDPI), Journal of Marine Science and Engineering (MDPI), Diversity (MDPI) among others.
Awards
2006: Delta State Government of Nigeria Award for Best Performing Undergraduate Student in the Department of Zoology, Delta State University, Abraka, Nigeria
2012: Best Postgraduate Student (M.Sc. Zoology (Hydrobiology and Fisheries), in the Department of Animal and Environmental Biology, Delta State University, Abraka, Nigeria
2016: TETFUND Nigeria Doctoral Training Scholarship
2017: TWAS-NRF African Renaissance Doctoral Fellowship
2022: ACEWATER-Cardiff Water Institute Global Challenges Research Award
Activities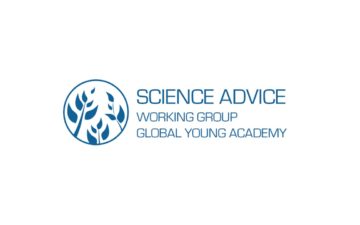 Working Groups