Country of Residence
China
Discipline(s)
NATURAL SCIENCES, Earth and Environmental sciences
Institution
Chinese Academy of Sciences
Xinjiang Institute of Ecology and Geography (XIEG)
Room 4008, No. 818 South Beijing Road, Urumqi, Xinjiang, China
Research Interests
Geology, Paleoclimate, Paleoenvironmental reconstruction, Central Asian Orogenic Belt, strategy of the critical minerals, International science and technology collaboration, Nature Heritage
Topics to speak on:
Paleoclimate, Strategy of the critical minerals, innovation of young scientist
Words of Wisdom
What unites us in this group, is the love for sciences. That is all, nothing more, nothing less!
Friendship is a big thing, there is only friendship, and then the world will be at peace.
Biography
I started my career in the Ministry of Natural Resources of China in policy counselling and management in 2008, and transferred to China Minmetals Group, which is a world leading company in mining industry, and then to scientific research in Chinese Academy of Sciences in 2017. This has given me very good experience with policy, industry, and science on climate topic.
I co-coordinated two EU Horizon 2020 granted projects on green resources from 2018 to 2021, and successfully launched the "PanAfGeo" to enhance the capacity and role of African national geological surveys especially on climate, environment, resources and heritage, which was co-funded by the European Commission and by a Consortium of 12 European Geological Surveys. I am the youngest working group leader on paleoclimate rebuilding for Deep-time Digital Earth (DDE) initiative with a group of top earth and digital scientists, to build the global research platform on solid earth by the date-driving. I also joint the Aral Sea ecological restoration research "Green and Innovation Aral Sea" leading by my institute and the chief scientific counsellor on the "Blue Farm Plan" to balance the climate, biodiversity in coastal zone and the sustainable development of lowest developing communities for Zhejiang, China.
"Save our joint future", climate is strongly related to the future generations. As the young scientist, I deeply involved into the international organizations on this urgent topic. I am the founder member and president of World Young Earth Scientists (YES) Network, a global association for young and early career earth scientists. With my two terms of presidency, YES Network becomes the most active organization for young and early career scientist with more than 5000 members, 49 national chapters and agreement with 26 international organizations until 2021. I am nominated as the Executive Secretary of World Young Scientist Summit in 2019 and organized a serious of global scientific summits on environment, energy, climate change and other topics related to Sustainable Development Goals 2030. I promoted the launching of the Foundation for youth entrepreneur in innovation with 2 billion RMB (ca. 30 million USD) inside of WYSS. As the founding member, I joint the Youth UNESCO Climate Action Network (YoU-CAN) with the link to more than 460 youth organizations on climates collaborated with the UN system in 2020 to enhance the voice and impact of the youth participant into UNFCCC, COP 26, COY16, HLPF, Global Youth Forum, ASPNet Forum and so on. I was the Sherpa and lead the Chinese delegation to host G20 Youth Summit in 2016 in China and highlighted the importance of developing countries in Global climate agenda by young generations. In 2021, the Secretary-General of UN, Mr. Antonio Guterres sent the letter to me to deliver his message to all young scientists, especially his deeply concerned on climate issues.
It was an important and great opportunity for me to work with a team of senior experts and scientists to develop the Geoheritage Specialist Group inside of IUCN WCPA and could input the "geo" related into the heritage and IUCN agendas and programs, and better understand the mission of IUCN.
We need to learn how to work with industry. Don't shy away from it, the long period of industry working experiences make me realize the importance of the industrial upgrade to the environment, biodiversity and climate crisis and how. I deeply involved into the global level financial green mining projects with enterprises, banks and governments, which experiences might inspire our work on climate crisis and to balance the industry sustainable development with climate and biology.
I hold two bachelors and two master's degrees in Geology with Law and Economy and completed the Master exchange program in the United Nations University (UNU) on Building Resilience to Climate Change. And I am ready to complete my PhD CAS during my research on the GIS and Geology on the environment. I am the adjunct professor in Bologna University with the fund raising from EU European Institute of Innovation & Technology (EIT) on RaMES master program. With a long-term research on paleoclimate, I was selected as the only Chinese representative in young scientist of Future Earth Assembly and the Member of Global Young Academy in 2022.
Activities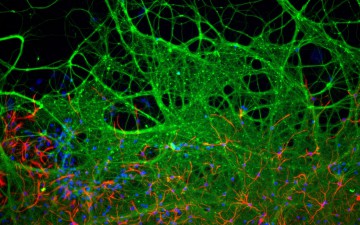 Working Groups