New Executive Committee and Co-Chairs elected at AGM 2019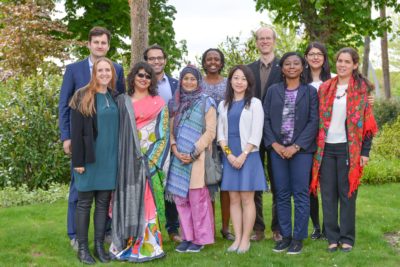 Over 160 early- and mid-career researchers from all over the world met in Halle, Germany for the GYA's Anniversary International Conference of Young Scientists and Annual General Meeting last week.
To represent and lead them through the upcoming year, GYA members elected leaders hailing from 5 continents – a majority of whom are women – to the Executive Committee. As Co-Chairs for the upcoming year, members chose Connie Nshemereirwe (Uganda) and Koen Vermeir (France).
Connie and Koen were both re-elected – Connie was a Co-Chair last year, while Koen was a member of the Executive Committee. Both Anina Rich (Australia) and Yoko Shimpuku (Japan) were re-elected to the Executive Committee.
A hearty congratulations to the Co-Chairs and the Executive Committee members!
You can read the new leaders' profiles here.
National Young Academies gather in Halle, Germany
The third day of the GYA's Annual General Meeting in Halle, Germany, featured a meeting of representatives from 27 national young academies (NYAs), similar bodies and networks and NYA Initiatives, including from countries such as India, New Zealand, Israel, Germany, the Netherlands, Panama, and South Africa, among others.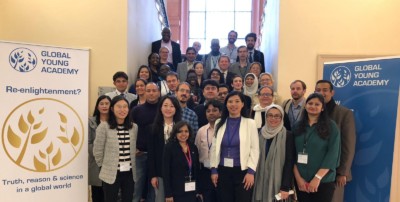 Finding Affinities – At the Nexus of Art and Science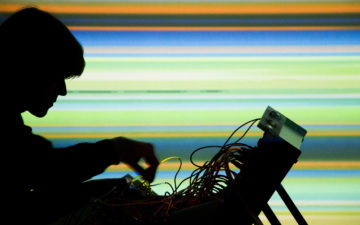 In a unique collaboration between the GYA working group Science & Art = Peace and Justice and Art-Sci Nexus, four teams of artists and scientists presented their work in a week-long exhibit at the Art Museum Moritzbug in Halle (Saale), Germany – during the GYA's 2019 Annual General Meeting and International Conference.
More information is available here.