Global Young Academy named a full member of the InterAcademy Partnership
In recognition of its growing influence in the global science community, the Global Young Academy (GYA) has been named a full member of the InterAcademy Partnership (IAP), the global network of 138 academies of science, engineering and medicine.
The official announcement took place at the IAP Conference and General Assembly in Songdo, Korea, on Thursday 11 April 2019 during the joint InterAcademy Partnership meeting. GYA Co-Chair Tolullah Oni, as well as Managing Director Beate Wagner were in attendance. Read more here.
#FridaysForFuture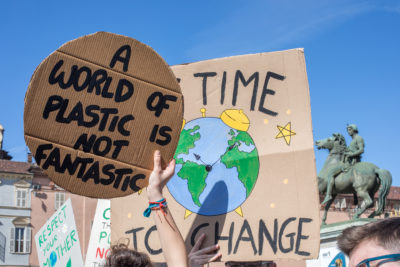 The GYA congratulates and supports #FridaysForFuture activists who are drawing the public's attention to the necessity to act on climate change now.
The GYA, which brings together 200 excellent early- to mid-career researchers from all over the globe, believes that scientists, and science and research, are fundamental to realizing the goals of keeping global warming below 1.5° C and identifying pathways to sustainability development.
The GYA has issued a statement, detailing that urgent action to halt climate change and deal with its impacts as being integral to the successful implementation of the Sustainable Development Goals (SDGs) is of utmost necessity.
Read the full statement of the GYA here.
World Science Forum 2019 – Apply for thematic session
Deadline extended! Submissions are now accepted until 17 April 2019.
This year, the World Science Forum (WSF) offers the opportunity for any scientific organisation to apply for the thematic sessions to be included into the main programme. So, as a young scientist, you should seize this opportunity now and showcase your organisation's work at the WSF. The deadline for submission of session proposals is 17 April 2019, and results of the open call will be announced by 31 May.
Find out more about GYA's involvement in the WSF 2019's steering committee and about how to submit your proposals in our related news item here.