GYA Anniversary International Conference of Young Scientists and Annual General Meeting
This anniversary meeting, taking place at the German National Academy of Sciences Leopoldina in Halle (Saale), Germany, is less than one week away! GYA members, alumni and local and international guests will come together to reflect on the role and limits of science in today's globalized society and on how science can help in solving its problems. See the conference website for programme updates, panel and speaker information, workshop descriptions and more: https://agm.globalyoungacademy.net/
Finding Affinities – At the Nexus of Art and Science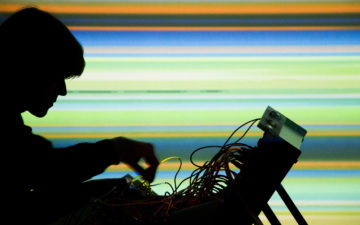 In a unique collaboration between the GYA working group Science & Art = Peace and Justice and Art-Sci Nexus, four teams of artists and scientists will present their work in a week-long exhibit at the Art Museum Moritzbug in Halle (Saale), Germany – during the GYA's 2019 Annual General Meeting and International Conference.
The Exhibit will be open from 28 April – 4 May from 12:00-18:00. See here for more information and special events in the programme.
Global Young Academy named a full member of the InterAcademy Partnership
In recognition of its growing influence in the global science community, the Global Young Academy (GYA) has been named a full member of the InterAcademy Partnership (IAP), the global network of 138 academies of science, engineering and medicine.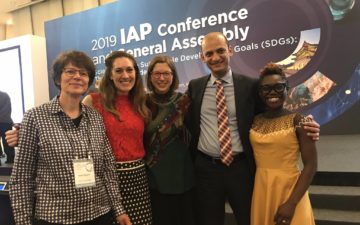 The official announcement took place at the IAP Conference and General Assembly in Songdo, Korea, on Thursday 11 April 2019 during the joint InterAcademy Partnership meeting. GYA Co-Chair Tolullah Oni, as well as Managing Director Beate Wagner were in attendance. Read more here.