3 May 2023 - 4 May 2023 All Day
Young Academies from all over Europe will meet from 3-4 May 2023. The meeting, organised by the Young Academy of Sweden, will continue discussions on best practices and areas of joint interest from previous ENYA meetings. Attendance at ENYA 2023 is limited to up to...
Categories: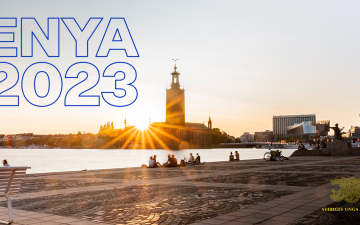 1 November 2022 - 3 November 2022 All Day
Biosphere 2, Oracle Arizona
The Worldwide Meeting of Young Academies 2022 was for the first time ever organised in collaboration with the InterAcademy Partnership, to strengthen connections and collaborations between the young and the established science academies the world over. The meeting was hosted by the U.S. National Academy...
Categories: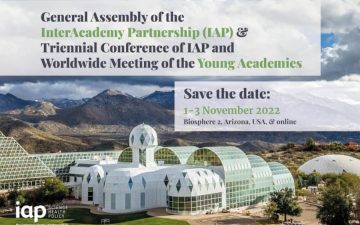 27 November 2019 - 29 November 2019 7:30 am - 9:00 am
Brazilian Academy of Sciences, Museum of Tomorrow, Rio de Janeiro
GYA EC member Sandra López-Vergès (Panama) and Research Assistant for the Global State of Young Scientists (GloSYS) Africa project, Matt Keane, will participate in a regional conference for young scientists, co-organized by the Brazilian Academy of Sciences in a partnership with The World Academy of...
Categories: