Call for New Members 2015 is Open
The 2015 Call for New Members is now open. Applications are sought from young, independent scholars who combine the highest level of research excellence with a demonstrated passion for delivering impact.
The closing date for the receipt of applications is 11 pm UTC, Sunday 27 September 2015.

Year Review 2014 available for download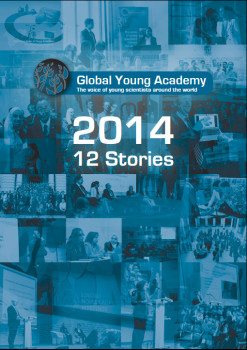 2014 was a fruitful year for the Global Young Academy. To give you an insight into the work of the GYA in 2014, we compiled 12 compelling stories. The year review is available as download.
GYA Connections
Featured Member
Dr. Johnson serves as primary staff lead for coordinating data development, data transfer, model input, and associated research and analyses related to the USDA-Natural Resources Conservation Service's Conservation Effects Assessment Project (CEAP). As a member of the Resource Assessment Division's Modeling Team, she collaborates with colleagues to evaluate local, regional, and national scale benefits of...