Country of Residence
Canada
Discipline(s)
Food Science
Chemistry, Medicine and health
Institution
University of Ottawa
Nutrition Sciences
School of Nutrition Sciences
Faculty of Health Sciences
Roger Guindon Hall, 451 Smyth Road, Ottawa, Ontario, K1H 8M5, Canada
Research Interests
Functional foods and nutraceuticals
Food proteins and peptides
Nutrient bioavailability
Sustainable food processing
Food biodiversity
Food and nutrition security
Words of Wisdom
Diversity of thought is key to innovation and creative problem-solving.
"Until lions have their historians, tales of the hunt shall always glorify the hunter" - African Proverb
Biography
Chibuike Udenigwe is a Professor of food biochemistry and the holder of the University Research Chair in Food Properties and Nutrient Bioavailability at the School of Nutrition Sciences, University of Ottawa, Canada. He is also cross-appointed in the Department of Chemistry and Biomolecular Sciences and a Faculty Affiliate at the Institute for Science, Society and Policy at the University of Ottawa. He received his BSc in Biochemistry (2003) at the University of Nigeria, Nsukka. He received his MSc in Chemistry (2007) and Ph.D. in Food and Nutritional Sciences (2010) at the University of Manitoba, and was a Natural Sciences and Engineering Research Council of Canada Postdoctoral Fellow at the University of Guelph.
Professor Udenigwe specializes in food biochemistry. His research takes the chemical sciences approach to explore food and health, food diversification, emerging food technologies, value-added processing, alternative proteins, and plant-based foods. He has published over 170 journal articles and book chapters, and is the Editor of "Food Proteins and Peptides: Emerging Biofunctions, Food and Biomaterial Applications" (2021, Royal Society of Chemistry, UK). In the recent past, he was a Carnegie African Diaspora Fellow, Director of uOttawa's Food Policy and Regulatory Affairs Program, Chair of the Protein and Co-products Division of the American Oil Chemists' Society (AOCS), and Associate Editor for Journal of Functional Foods. He currently serves as Editor for Food Hydrocolloids for Health, Vice President of the Early Career Scientist Section of the International Academy of Food Science and Technology, member of the International Union of Food Science and Technology (IUFoST) Taskforce on COVID-19 and the Global Food System, and on several journal editorial boards, grant/award selection and steering committees of professional societies. He is the recipient of the American Chemical Society–Division of Agricultural and Food Chemistry Young Scientist Award (2018), AOCS Young Scientist Research Award (2018), and IUFoST Young Scientist Award (2012).
Awards
Carnegie African Diaspora Fellowship
University Research Chair in Food Properties and Nutrient Bioavailability
Young Scientist Award, American Chemical Society, Division of Agricultural and Food Chemistry (ACS-AGFD)
Young Scientist Research Award, American Oil Chemists Society (AOCS)
Institute of Food Technologists (IFT) Tanner Award for the Most Cited Paper
Young Scientist Award, International Union of Food Science and Technology (IUFoST)
Activities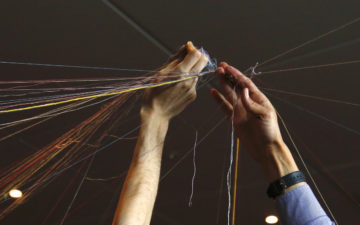 Strategic Projects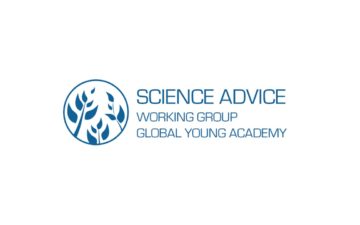 Working Groups