In September group member Monika Kędra  gave a presentation on inclusion, diversity and equity at the GYA online event "Young and Global – A perspective on today's challenges in science" together. This event was part of the Science Summit of the United Nations General Assembly (UNGA77). In her presentation, she  looked at how the GYA aims to assure diversity, equity, and inclusion within its own network, and to promote these values in academia and outside. Read more about the session and watch the full presentation here.
In June,  José María Armengol Carrera, Encieh Erfani, Monika Kędra, Abhijit Majumder (all members of the GYA Rainbow group), and Manuel Barberá (Universidad de Castilla-La Mancha, Spain) launched a series of posters portraying LGBTQ+ scientists.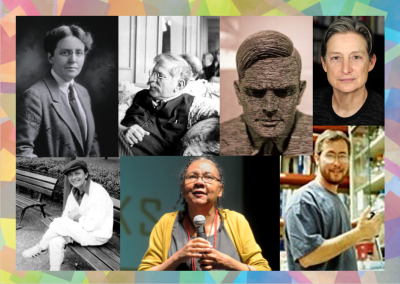 In January, the Rainbow Corner was launched on the GYA Blog.