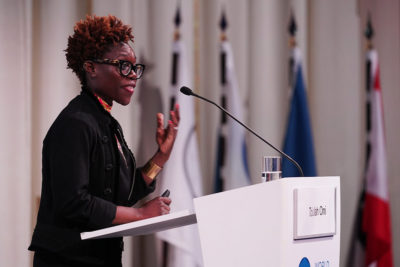 At this year's World Health Summit, which is one of the world's leading strategic forums for global health, GYA member and immediate past Co-Chair Tolu Oni (United Kingdom) spoke during the opening ceremony, and several other GYA members -from the GYA working group on Global Health in partcular- were on hand to organize and participate in sessions throughout the three-day event.
Each year the World Health Summit (WHS) takes place in Berlin, Germany. This year 300 speakers and 2,500 participants from 100 countries, including 20 ministers from around the world and the Director-General of the World Health Organization (WHO), took part.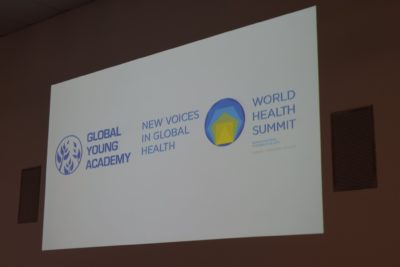 GYA members organized "The New Voices in Global Health" (NVGH) session, chaired by Stefan Kohler (Germany), and GYA Co-Chair Koen Vermeir, which explored the (dis)connection of various sciences with global health research, policy or advocacy. GYA members from diverse disciplines discussed how their work relates to global health and how their field relates to broader global challenges that usually require interdisciplinary expertise and collaboration.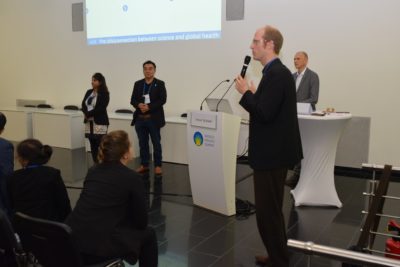 The session was opened by session Co-Chairs Stefan Kohler and Koen Vermeir, and the first two speakers were GYA alumnus Wibool Piyawattanametha (Thailand) and member Almas Taj Awan (Brazil).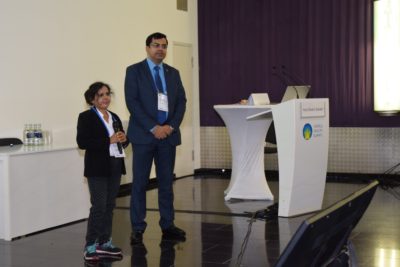 The second round of speakers included GYA member Arya Shalini Subash (Brazil) and GYA alumnus Muhammad Akhyar Farrukh (Pakistan).
The third round of speakers included GYA member Mohamed Elhadidy (Egypt, below left) and GYA alumnus Guru Madhavan (United States, below right).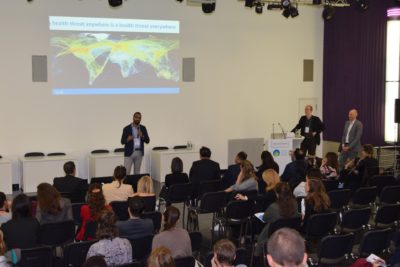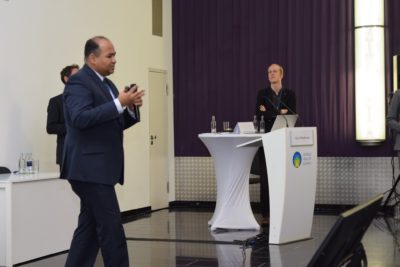 The NVGH session was well-attended, and generated meaningful discussion, not only immediately following the respective speakers, but also following the session (below, right).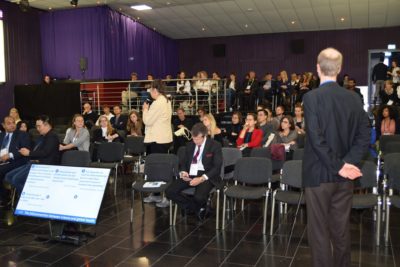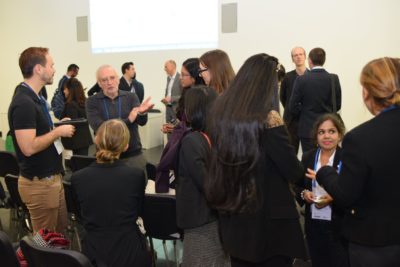 In addition to the NVGH session, the GYA was also a partner in the Respect and Dialogue initiative of the InterAcademy Partnership, which aims at promoting a better understanding of the people and of their cultures and ideas irrespective of origin, religion, ideology and personal priorities. The Respect and Dialogue Session at the World Health Summit took place on 27 October, with valuable input from Tolu Oni.