Country of Residence
India
Discipline(s)
Food Engineering and Technology
Engineering
Technology (including Information Technology), Medicine and health
Find out more
Institution
Institute of Chemical Technology
Food Engineering and Technology
Institute of Chemical Technology (formerly UDCT/UICT)
(Deemed University under Section 3 - UGC Act 1956)
Nathalal Parekh Marg, Matunga,
MUMBAI- 400 019, INDIA
O:+91-22-3361-2511, F:+91-22-3361-1020
R: +91-22-3361-1421; 
Twitter:https://twitter.com/Shalini42108497
Research Interests
Non thermal food processing, Indian traditional foods, Chemistry, Technology and preservation of cereal based staples, food biotechnology, hydrodynamic cavitation processing of liquid foods, waste utilisation, sustainable food processing, food security
Topics to speak on:
Non thermal processing of Foods, Global health and food safety, food security, women empowerment, science communication, science advice
Words of Wisdom
Women are naturally more empowered and have very huge strength and potential! Realize it!
"Strong women support each other by sharing their success mantra and as a result the incredible and magical things happen."
Biography
Dr Shalini S. Arya is currently faculty at Food Engineering and Technology Department Institute of Chemical Technology, Mumbai. She works in the area of Indian traditional foods, in particular cereal based staple foods such as chapatti, phulka, thepla, khakhara, thalipeeth, naan and kulcha. Her work is focused on various aspects such as product development and standardisation, nutritional improvement and characterisation, chemistry and technology, staling, extension of shelf life using various technologies (MAP, oxygen scavenger, chemical, freezing etc) for these products, all of which would have far reaching significance in improving public health in India and that too based on the resources that are locally available and food staples that are regularly consumed by the locals. She has more than 60 publications in international journals of high repute. Her work on chapatti was recognised during international and national conferences and was awarded with first prize under cereal category. She has also developed an interest on utilisation of food industry waste into value added products, bioactive peptides from underutilised plant seeds, development of low glycemic index foods, functional food products from peanuts and quality improvement of gluten free flat bread of which many of them were recognized and awarded during international and national conferences. India unfortunately becoming capital country for diabetes and cardiovascular affected population and thus developing cost effective product technologies is very necessary. Dr Shalini and her research group have developed Indian traditional food products having low glycaemic index using low cost and locally available ingredients. For this reason her work was internationally recognised by International Life Science Institute (ILSI) USA who awarded her prestigious Malaspina International Award- 2015. In addition to this Dr. Shalini has been helping multinational food industries for developing traditional food product technologies for e.g. chapatti, paratha, bhaji, instant food mixes. She has helped industries for developing low glycaemic index formulation, high soluble fiber paratha premixses, high protein atta premix and other healthy low cost nutritious premixes. Thus, Dr Shalini is indirectly contributing towards improving public health of Indian population.
Awards
2016, 2017, MALASPINA SCHOLARS AWARD by ILSI USA
AFST Young scientist award 2017 by AFST India
CNPQ TWAS POST DOCTORAL FELLOW
Activities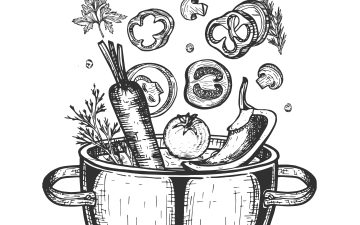 Sasha Kagansky Interdisciplinary Grant