The Bio2Bio working group held a panel discussion at the World Social Science Forum in Fukuoka, Japan on 25 September titled "Biodiversity and biomedicine: sustainability for human health". This event was organised with support from the National Science and Technology Development Agency of Thailand (with key contributions from GYA alumna Orakanoke Phanraksa and GYA Advisory Board member Narong Sirilertworakul), the InterAcademy Partnership (with a key contribution by Peter McGrath), as well as members of the Bio2Bio working group and the GYA Office.
Discussion centered around the necessity to start a global initiative in urgent consolidation of the existing evidence, resources, and technology to promote sustainable screening and protection of existing biodiversity. Such an initiative would help solve escalating problems in drug discovery and species extinction, and would contribute to the United Nations Sustainable Development Goals being realised by 2030.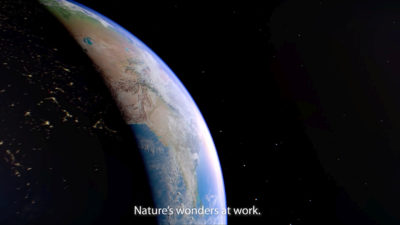 (You can find a recent video released by the Bio2Bio working group here.)
As a follow-up to the panel discussion, the Bio2Bio working group is planning to spread a call to action to all senior academies linked by the InterAcademy Partnership (IAP); they believe that this should lead to a concerted mapping of exisiting biological and molecular diversity and facilitate international and interdisciplinary collaboration with the help of special national research programmes in the respective academies.
During other events at the forum, GYA member Alexander Kagansky (Russia) delivered a talk on behalf of the Do-It-Yourself Biology working group during the IAP-organised panel titled "Engaging key stakeholders in addressing biosecurity challenges: Insights from the social sciences."
Further, during the session titled "Supporting Refugee and Displaced Scientists – What Role for the International Scientific Community?", held on 27 Sept., the session chair highlighted the key role that the GYA has played in this topic from the very beginning. You can find more information on the GYA's At-Risk Scholars Initiative here.
Members of the "Biodiversity and biomedicine: sustainability for human health" panel during the World Social Science Forum were as follows:
Chair:
GYA member Alexander Kagansky (Russia), Far Eastern Federal University of Russia, Russian Federation
Speakers:
Yongyuth Yuthavong, Senior Advisor to the President, National S&T Development Agency, NSTDA, Thailand Science Park, Thailand
Orakanoke Phanraksa, National Science and Technology and Development Agency, Thailand
Peter McGrath, InterAcademy Partnership, Italy
GYA member Dilfuza Egamberdieva (Uzbekistan), National University of Uzbekistan, Uzbekistan
GYA alumna Vidushi Veergheen-Bhujun (Mauritius), University of Mauritius
Mauro Rebelo, Digital Forest Project, Brazil