Over 160 early- and mid-career researchers from all over the world gathered in Halle, Germany for the GYA's Anniversary International Conference of Young Scientists and Annual General Meeting.
To represent and lead them through the upcoming year, GYA members elected leaders hailing from 5 continents – a majority of whom are women – to the Executive Committee. As Co-Chairs for the upcoming year, members chose Connie Nshemereirwe (Uganda) and Koen Vermeir (France).
Connie and Koen were both re-elected – Connie was a Co-Chair last year, while Koen was a member of the Executive Committee last year. Both Anina Rich (Australia) and Yoko Shimpuku (Japan) were re-elected to the Executive Committee.
A hearty congratulations to the Co-Chairs and the Executive Committee members! You can read more about them below.
Connie Nshemereirwe (Uganda)
Humanitarian scientist + educationalist
Connie's research, which is at the interface of humanities and education, aims to develop and improve undergraduate classes in Uganda. Alongside her theoretical work, Connie leads a project to provide offline access to online educational material a project fuelled by the conviction that education is the best instrument for solving global issues of equality and sustainability.
[
View Profile
]
Koen Vermeir (France)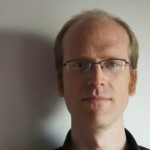 Scientific Researcher
Koen is an Associate Research Professor (CR1) at the French National Centre for Scientific Research (CNRS). He has studied aspects of the early institutionalization of science and the science/society interface. Closely related to interests of the GYA, Vermeir has analyzed alternative models for understanding the organization of knowledge (science as a commodity vs. the scientific commons) and he has reflected on foundational questions related to the management of science.
[
View Profile
]
Meet the members of the Executive Committee 2019/20: