Country of Residence
New Zealand
Discipline(s)
Bioengineering, Public Health
Biology, Medicine and health
Chemistry, Engineering
Institution
Premium International Hospital
Research & Development
Premium International Hospital
CBC Plaza, G8 Maraz Islamabad, Pakistan
Research Interests
My areas of research interests are Public Health, Public Policy, Science Policy, Science Diplomacy, Tissue Engineering, Regenerative Medicine, Nanotechnology , Dual use Education, Biosafety and Biosecurity, responsible conduct of Science, One Health and Nuclear non proliferation and disarmament.
Topics to speak on:
Public Health, Public Policy, Science Diplomacy, Regenerative Medicine, Nano-medicine, Biosecurity and Nuclear Non Proliferation and Disarmament
Words of Wisdom
وَأَنْ لَيْسَ لِلْإِنْسَانِ إِلَّا مَا سَعَى (۳۹) القران
Translation:   And that man has nothing but what he strives for ( Al Quran. Ch 53:39)
Biography
As a policy consultant and government science advisor with a PhD in Bioengineering from South Korea, master in Public Policy, certificates in Science Policy and Diplomacy, I have dedicated my career to bridging the gap between academics, science, community and policymaking. As a policy advisor, I focus on researching the international political scenarios, Public Health, social issues, emerging infectious diseases, climate changes, emerging technologies and role of youth to provides data, evidences and advice to various policy stakeholders, including the public sector, businesses, and civil society to increase impact of policies and human wellbeing.
As a Director Research Ngati Porou Hauora , I have contributed to strategic policy of Te Rangawairua o Paratene Ngata Research Centre, Ngāti Porou Hauora, Gisborne New Zealand to improve the participation of community in decisions related to public health and empower Māori families. I have delivered women empowerment projects through HPV screening and Mother/Child wellbeing projects through behavioural counselling based on Māori traditional knowledge.
I have a deep understanding of the policy-making process and the political landscape at local and international level and public advocacy through a range of products to lead social campaigns. I have experience working with various UN agencies such as WHO, UNODA, UNAIDS, UNFPA, UNGMY, UNESCO, national governments, and civil society organizations, which has provided me with an understanding of how to navigate complex partnerships and negotiations.
My experience working with international organizations such as UNFPA, CTBTO , COMSTECH AAAS, WHO, UNESCO, Asia Pacific Forum, Youth Organisations and US Bioengagement program has allowed me to develop expertise in topics ranging from public policy, public health, women empowerment, Nuclear Non Proliferation, youth development and their capacity building, and the co-creation of policy. I am also proud to have served as an expert advisor for government organizations such as Ministry of Health Pakistan, Ministry of Education, Pakistan and Pakistan Atomic Energy Commission, where I have worked on initiatives to promote public health awareness about sexually transmitted diseases, infectious diseases, biosafety, Biosecurity, Responsible Conduct of science and misuse of antibiotics. I have won several research grants and international awards and presented my work at high level meetings such BWC Geneva, CTBTO , UNAIDS and world health summit.
As a young leader with Asia Pacific Forum, Global Young Academy, World Economic Forum, World Science Forum and UNGMY, I have organised and attended various international training, conferences, meetings and community engagement projects to pave the way for effective and inclusive policies backed by public participation and community input. With a background that includes work at Korea University, South Korea, Ajou University, South Korea, Gachon University South Korea and Otago University, New Zealand , I am eager to continue my work at the forefront of the intersection of science, public policy, community welfare public health, gender balance and social equity.
My areas of research are Public Health, Tissue Engineering, Biomaterials, Nanotechnology and Regenerative Medicine.
As entrepreneur I have established a leading biotech company of Pakistan Ayyan Molecular Products Pvt Limited Pakistan and Pakistan leading healthcare provider institute Premium Diagnostics Centre and International Hospital. It has a country wide network of 33 centres with state of the art diagnostics and clinics services.
I have represented Pakistan in the world including Biosafety and biosecurity international forum (BBIC) Jordan 2011, World Science Forum 2017, MISK global forum, CTBTO Science Diplomacy Symposium 2018 and CTBTO Science and Technology Conference 2017, Asia Pacific Forum Security Councils meetings in Malaysia, South Korea and Indonesia (2015-2019) and UNODA Biological weapons Conventions (BWC) meeting of Science Experts (MX2) Geneva Switzerland. European Forum Alpbach (2020) virtual, UN 75 Youth event (2020), UN75 Public Policy Forum (2020), WHO Solidarity group on COVID19 antibodies weekly (2020-21), WHO Solidarity II group Series of Meeting (Antibodies/Vaccine) on COVID19, AAAS-ASM-TWAS Science Diplomacy Conference 2021, TWAS-innSciD SP Science Policy School, 2021, global health summit 2022, IMF annual meeting 2022.
Awards
UNODA Youth for Biosecurity and Emerging Leaders in Biosecurity Fellowship 2019
Chung Ang University Young Scholarship Award for PhD (2012-2015)
AAAS Young Scientists Award for BMENA Region 2011
ICLS Young Scientist Award for BBIC Jordan 2011.
UK RESPIRE COVID19 Research Award 2021
CTBTO Young Leaders Fellowship for CTBTO Science Diplomacy Symposium 2018 and SNT 2017
Activities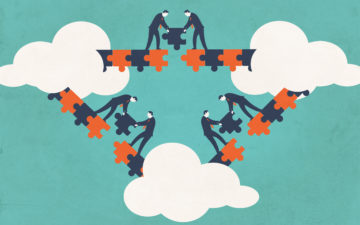 Working Groups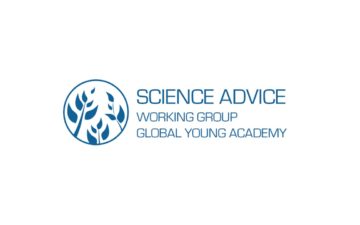 Working Groups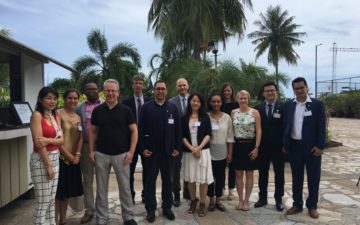 Working Groups