The second science media film festival – 'SILBERSALZ' – took place in Halle (Saale), coordinated by Documentary Campus and supported by the Robert Bosch Foundation, from 20 – 23 June.
A two-day conference from 22-23 June again brought together scientists and scholars and media professionals, hosted by the German National Academy of Sciences Leopoldina. The conference aimed to support more science content in media and to transform scientific progress into compelling stories that can impact and inspire the public. Katrin Rehak-Nitsche, Senior Vice President of Science & Research at the Robert Bosch Stiftung, opened the conference by urging both scientists and media professionals to overcome their mutual prejudices in order to co-create and improve the communication of science to society.
GYA members Kit Chan and Koen Vermeir, and alumnus Bartosz Karaszewski, attended the conference. Within and beyond the festival topic of "Science of Love", scientists of all disciplines were able to engage with media practitioners, to exchange ideas and learn from each other's expertise.
Two additional GYA members were invited to a side networking event hosted by Falling Walls Engage, an international platform for science engagement: Mirabbos Hojamberdiev represented the working group Young Scientist Ambassador Programme, and Clarissa Rios Rojas was invited as a representative of the mentoring programme Ekpa'palek.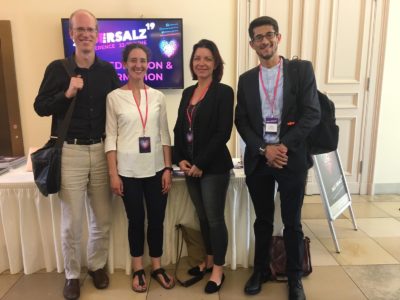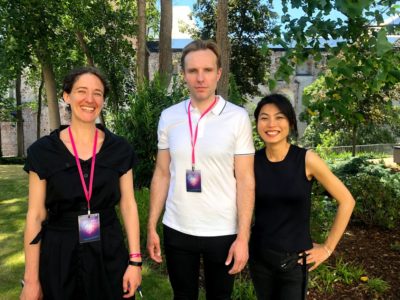 GYA members and Office members at the science media conference SILBERSALZ