Country of Residence
Nigeria
Discipline(s)
Microbiology
Biology, Medicine and health
Find out more
Institution
Ebonyi State University, Abakaliki, Nigeria
Applied Microbiology
Research Interests
Antimicrobial Resistance, Infectious Diseases, Novel Drug Discovery, Bacteriology, Virology
Topics to speak on:
Antibiotic Resistance
Words of Wisdom
The goal of education should be for empowerment of the man, and not for employment. You must invest in yourself as a young person via conscientious reading because it is the only way that you can emancipate yourself from mental slavery and imprisonment.
As a young person, don't allow anybody, whomever that person may be, to discourage you from believing in yourself and in your abilities. Always know that you can achieve anything that you dream for yourself, your family and for your nation.
There is no impossibility! The only impossibility lies in you not trying. You can achieve your dreams, only if you get to work.
Awards
DAAD Fellowship 'Research Stays for University Academics and Scientists' Award
Association of Commonwealth Universities (ACU) Early Career Conference Grant
Matsumae International Foundation (MIF) Postdoctoral Fellowship Award
Tertiary Education Trust Fund (TETFund) Travel Award
National Young Researchers Prize in Microbiology 2020
Bill & Melinda Gates Foundation Global Health Travel Award
Activities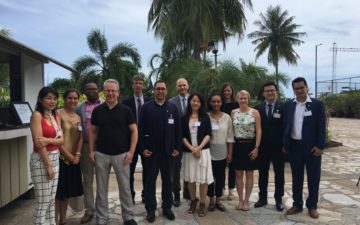 Working Groups