Progress
– We are preparing a data analysis of GYA membership based on archival information.
– We are conducting a historical study of the GYA and compare its founding with founding stories of different academies.
– We are capturing the memories and experiences of recent alumni in a video archive.
– We are working on playful ways to activate and engage with the history of the GYA.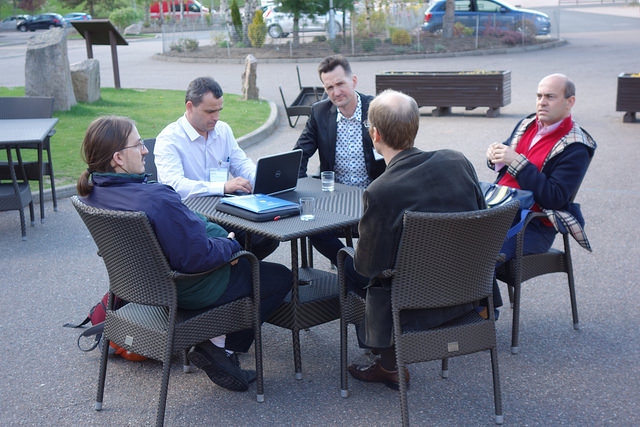 The History of the GYA Working Group brainstorming during the 2017 AGM in Aviemore (© Shoji Komai 2017)
Outcomes
– Working together with the GYA Office, we created an archiving policy and the basis for a professional archive.