The annual 'Science meets Parliaments' conference took place on 6 and 7 February 2019 at the European Parliament in Brussels. This event, organized by the European Parliament and the EU Science hub (Joint Research Center, JRC), gathered policy-makers, scientists and professionals working at the interface of science and policy.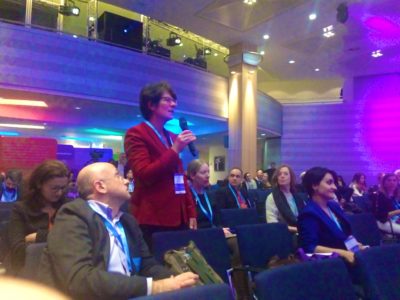 The Global Young Academy was represented by Managing Director Beate Wagner and the co-lead of the GYA Science Advice working group, Clarissa Rios (Peru). Clarissa also had the opportunity to participate in the JRC Alumni Network Event, where she presented a poster introducing the various activities of the GYA, and discussed how young scientists across the world are contributing to tackling global issues.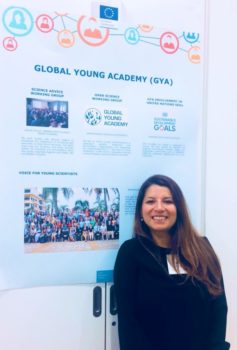 Panelists discussed the role of science in tackling global issues affecting citizens in different parts of the world. Some of the topics were the impact of artificial intelligence, the battle against fake news, the use of resilience to empower our societies and the role of citizen engagement for improving political decision-making. The event also provided workshops, discussions, a series of scenario exploration games on topics related to innovation camps, science meet parliaments best practices, science communication, the future of government, migration and demographic challenges. The whole event promoted the importance of evidence-informed policy-making ranging from the European Union to national and regional levels.
The pilot project 'Science meets Parliaments/Science meets Regions' was also launched during the conference. This project will bring similar events throughout 2019 to 26 different cities in Europe, and aims to explore how scientists, citizens and policymakers can work together for local solutions to local issues.