Country of Residence
Germany
Discipline(s)
Egyptology
Human geography, History
Find out more
Institution
Ägyptisches Museum und Papyrussammlung

Biography
Verena Lepper received her academic training in Egyptology and Oriental Studies over the years at Bonn, Tübingen, Cologne, Oxford and Harvard University. Her postdoctoral work she conducted at Bonn, Oxford and Harvard University.
Since 2008 Verena Lepper is the tenured Collection Keeper for Egyptian and Oriental Papyri at the Egyptian Museum and Papyrus Collection, National Museums Berlin, Prussian Heritage Foundation. In addition she teaches Egyptology at the Freie Universität Berlin and is honorary professor at the Humboldt University Berlin.
Her research interests over the last years focussed on a variety of topics: She published three books on aspects of ancient Egyptian literature, three on issues of Egyptian and Oriental philology and linguistics, also three on the history of Egyptology, and one book she wrote on Egyptian arts. One of her publications was published in an online project of the Saxonian Academy of Sciences and one book is in print with the British Academy and Oxford University Press. She also started as chief editor a new international, peer-reviewed publication series with the Akademie Verlag in Berlin.
Verena hosted several conferences including one at All Souls College, Oxford, on ancient Egyptian literature and modern literary theory. 2006-2011 she was a member of the German National Die Junge Akademie an der Berlin-Brandenburgischen Akademie der Wissenschaften und der Nationalakademie Leopoldina.
In the Egyptian Museum in Berlin she is responsible for a collection of more than 30,000 papyri and manuscripts in ten different languages and scripts. In the Neues Museum on the Berlin Museum Island Verena Lepper was in charge of curating the new papyrus display, today's largest papyrus exhibition in the world, for a public of about one million visitors per year
The German Federal President and the German Federal Government awarded Verena Lepper in 2011/2012 as one of the "100 women of tomorrow", recognising her as academic scholar, university teacher and museum curator.
Activities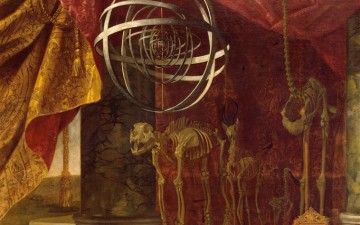 Working Groups