The first Tsukuba Conference took place from 2-4 October 2019 in Tsukuba, Japan, and aimed to provide young researchers, scientists and entrepreneurs a platform to discuss and debate global issues, to put together action plans and proposals, and to reach out to the global community.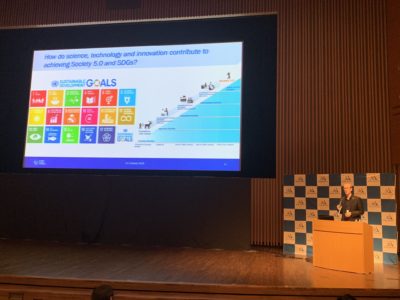 In addition to the conference-wide contributions of nearly a dozen other GYA members, GYA Executive Committee member Yoko Shimpuku (Japan) was a member of the conference programme organising committee, and GYA Co-Chair Koen Vermeir (France, at right) delivered the keynote speech.
Further, as shown in the lead picture, Koen, Yoko and GYA member Karly Kehoe (Canada) wrote and signed the "Tsukuba Declaration" as an affirmation and a proclamation from future-shapers to the world to help solve global challenges and to sustain our world. The Tsukuba Declaration is available here.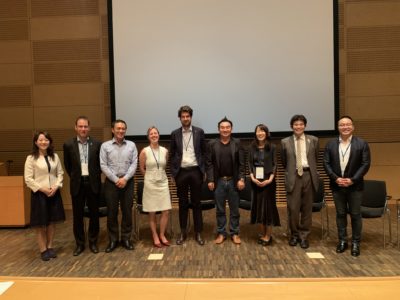 Collaboration prior to the conference led the GYA and the Young Academy of Japan (YAJ) to organise and present a session on the United Nations Sustainable Development Goals. GYA members presenting included (below, from left to right) Yoko, Moritz Riede (United Kingdom) Karly Kehoe,, Filippo Rossi (Italy), GYA alumnus Wibool Piyawattanametha (Thailand), Akihiro Kishimura (Japan), and Young Academy of Japan members Kazuyoshi Nishijima, Nina Yasuda and Shunsuke Managi.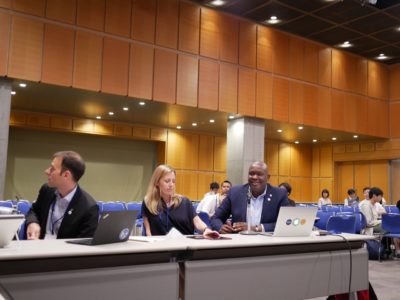 The GYA and YAJ also organized and presented a G7 session on Citizen Science. Presenters during this session were Wataru Iwasaki (Japan), Yoko Shimpuku, Akihiro Kishimura, Koen Vermeir, Karly Kehoe, Moritz Riede, Michael Saliba (Germany), Tyrone Grandison (United States), Filippo Rossi, and YAJ member Kazuyoshi Nishijima.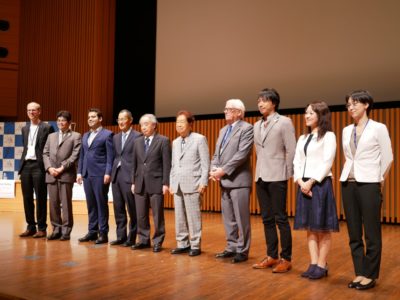 A plenary session co-organised and presented by the GYA and the YAJ included 6 GYA/YAJ members (Wataru Iwasaki, Yoko Shimpuku, Akihiro Kishimura, Koen Vermeir, Michael Saliba, and Waka Nakanishi) and 4 Nobel laureates (Leo Esaki, Makoto Kobayashi, Shinya Yamanaka and John Earnest Walker).
The GYA is proud that the important Japanese stakeholders gathered in Tsukuba considerd the GYA and its members as an valued contributor to shape the future in science and innovation.
More information is available on the Tsukuba Conference website: https://tsukuba-conference.com/
The Tsukuba Declaration is available here: https://tsukuba-conference.com/archives/1396