Country of Residence
Oman
Discipline(s)
Agriculture
Earth and Environmental sciences
Biology
Find out more
Institution
N/A
Department of Crop Sciences
College of Agricultural and Marine Sciences
Sultan Qaboos University, P.O. Box 34, Al-Khoud 123, Oman.
Research Interests
Plant stress physiology, conservation agriculture, seed biology
Topics to speak on:
Sustainable agriculture; crop production systems, food security
Words of Wisdom
'The greater danger for most of us lies not in setting our aim too high and falling short; but in setting our aim too low, and achieving our mark.'
Michelangelo
Biography
Dr. Muhammad Farooq is Associate Professor in Crop Sciences at the Sultan Qaboos University, Muscat, Oman. He also holds the positions of Associate Professor in Agronomy at the University of Agriculture, Faisalabad, Pakistan, Adjunct Associate Professor at the University of Western Australia, Adjunct Professor at the Dankook University, South Korea, and International Professor at the King Saud University, Riyadh, Saudi Arabia. He had also been working at the International Rice Research Institute, Los Banos, Philippines (2007-2008), Centre of Environment and Life Sciences, CSIRO Plant Industry, Perth, Australia (2010); University of Giessen, Germany (2011-2012) and University of Hohenheim, Stuttgart, Germany (2016).
Dr. Farooq is active member of several national and international professional societies. He is Vice President, Asian Allelopathy Society (2019 to date), and served as Secretary, Asian Allelopathy Society (2014-2016, 2016-2018), Vice President, Pakistan Agricultural Scientists Forum (2016-2018), and Secretary, Pakistan Society of Agronomy (2014-2016).
Dr. Farooq is recipient of fellowships from Japan International Research Centre for Agricultural Science (2007), Australian Endeavour Awards (2010), and Alexander von Humboldt Foundation, Germany (2011, 2016). He was also Young Affiliate fellow of The World Academy of Sciences (2015-2019). He is regular recipient of Research Productivity Award from Pakistan Council of Science and Technology since 2007. He received 'Best Young Research Scholar Award' from the Higher Education Commission of Pakistan for the years 2013 and 2014. He was honored with the COMSTECH Award for Excellence in Research (2016) by Organization of Islamic Conference and Gold Medal (2017) by Pakistan Academy of Sciences. He received the Best University Teacher Award (2018) from the Higher Education Commission of Pakistan was named as Highly Cited Researcher by the Web of Science for the years 2018 and 2019.
His research, on crop water relations and adaptation to dryland environments, has encompassed providing fundamental understanding of the response of crops to abiotic stresses. He has developed seed enhancements for improving crop performance under less than optimum field conditions, and for delivery of micronutrients. He devised technologies for cost-effective biofortification of grain crops with essential minerals like zinc. These seed enhancements are now widely used across the world. He is among the pioneers to develop non-chemical weed control, through allelopathy, in field crops. Dr. Farooq optimized, developed and popularized conservation agricultural systems, for rice-wheat cropping system, in Punjab, Pakistan.
Dr. Farooq is editorial board member of international research journals and is editor-in-chief of ISI-listed journal International Journal of Agriculture and Biology. He has edited and co-edited seven books, and authored and co-authored more than 350 research articles and 38 book chapters. His citations, on google scholar, exceed 19,500.
Dr. Farooq organized three international and five national conferences / workshops, and presented his work in more than 50 national and international conferences, seminars and workshops. He has been instrumental in fetching external grants, and has successfully completed fifteen research projects, funded by different national and international agencies. Ten PhD and 65 MSc (Hons) / MPhil students have completed their degrees under his supervision.
Awards
Highly Cited Researcher – 2019 Award by the Web of Science
Highly Cited Researcher – 2018 Award by the Web of Science
The Best University Teacher Award – 2018 from the Higher Education Commission of Pakistan
Gold Medal –2017 from Pakistan Academy of Sciences
COMSTECH Award – 2015 for Excellence in Science and Technology - 'Young Scientist Award
Best Young Research Scholar Award – 2013 and 2014 from the Higher Education Commission of Pakistan
Activities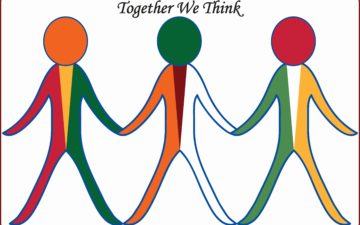 Working Groups