The GYA had a strong showing at the EuroScience Open Forum (ESOF) from 9 to 14 July in Toulouse, France.
In addition to GYA member Koen Vermeir (France) delivering a keynote talk during a plenary session that included GYA Advisory Board member Yuko Harayama, GYA members active at ESOF included Alice Matimba (Zimbabwe), Henri Tonnang (Kenya), as well as GYA alumnae Regina Maphanga (South Africa), Ghada Bassioni (Egypt, below) and Vidushi Neergheen-Bhujun (Maurituis).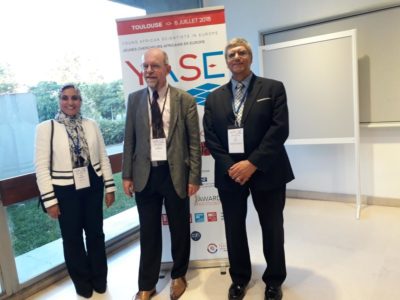 Moreover, GYA Co-Chairs Connie Nshemereirwe (Uganda, left offset) and Tolu Oni (UK, right offset) each moderated a panel at the one-day pre-conference event Young African Scientists in Europe (YASE) on 6 July.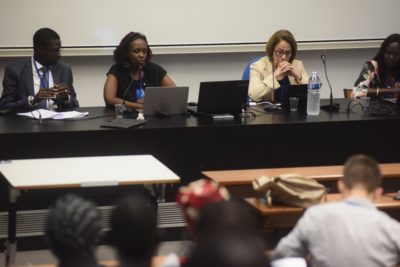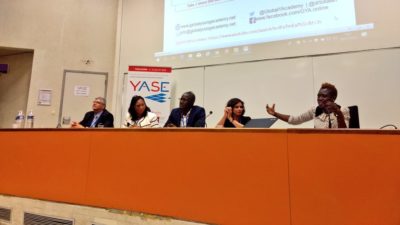 The event gathered 200 scientists from 40 countries in Africa to share ideas on the opportunities that Young African Scientists in Europe have to contribute to addressing the diverse challenges that the continent faces.
The panels dealt with topics as diverse as how to carry out world-class research within the continent and the scientist as entrepreneur. The thrust of the whole conference was that whether or not these young African scientists return to Africa, there are many avenues through which they can contribute to her further development; the conference also aimed at connecting scientists abroad with those within the continent to better facilitate this.
More information is available here.