7 November 2021 - 9 November 2021 All Day
Radialsystem Berlin, Berlin
The Falling Walls Science Summit is part of the Berlin Science Week with over 200 events from 1–10 November 2021. Since its first annual meeting on 9 November 2009, the 20th anniversary of the peaceful fall of the Berlin Wall, the Falling Walls Conference has...
Categories: N/A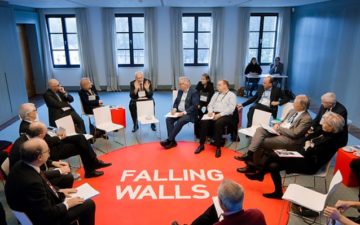 28 June 2018 - 1 July 2018 All Day
Leopoldina, Halle, Germany, Halle
SILBERSALZ is the first international science film festival of its kind, taking place from 28.06.18 until 01.07.2018 in Halle. As a combination of festival and conference, SILBERSALZ makes science accessible in a clear and vivid fashion while simultaneously serving as a platform for the exchange...
Categories: