5 June 2023 - 9 June 2023 All Day
GYA Annual General Meeting, 5-9 June 2023 For GYA Members & Alumni, more information here: https://agm.globalyoungacademy.net/ The 2023 GYA Annual General Meeting (AGM) will take place in Kigali, Rwanda. This will be the first in-person AGM since 2019. Interaction between the GYA's members from all disciplines and continents is what drives the GYA and makes it a unique and constantly developing organisation. This meeting is an opportunity for GYA members, alumni, partners and guests to forge unexpected connections and gain...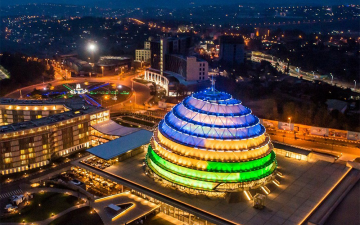 13 June 2022 - 17 June 2022 All Day
The 2022 GYA Annual General Meeting (AGM) was held online from 13-17 June 2022, in connection with the International Conference of Young Scientists on the topic "Harmonizing Reason with Sensibility: Regenerating science for an inclusive and sustainable future". The International Conference was hosted by the Young Academy of Japan, with support from the Science Council of Japan (SCJ), at Kyushu University in Fukuoka, Japan. Online participation was made possible for GYA members, alumni and partner organisations from around the world....