Country of Residence
Canada
Discipline(s)
Criminal Law; socio-legal studies; legal geography
Law
Find out more
Institution
University of Ottawa
Faculty of Law (Civil Law Section)
Fauteux Hall
57, Louis-Pasteur Private, room 305
Ottawa, Ontario, Canada
K1N 6N5
Tel: + 1 613-562-5800, ext. 3237
Biography
Marie-Eve Sylvestre is a full professor at the Faculty of Law (Civil Law Section) of the University of Ottawa where she holds the University Research Chair in Criminal Law and Policy and the Regulation of Marginalized People. She holds an LL.B. from the Université de Montréal (1999) as the Gold Medallist, as well as an LL.M (2002) and a S.J.D. (2007) from Harvard Law School where she was a Frank Knox Foundation Fellow, a Byse Fellow and a Social Sciences and Humanities Research Council (SSHRC) scholar. From 2014 to 2017, Professor Sylvestre was the Vice-Dean, Research of the Faculty of Law (Civil Law Section).
Professor Sylvestre specializes in the area of criminal law, socio-legal studies and legal geography. She developed a distinctive research agenda on the criminalization and regulation of poverty and marginalized people who use public spaces (including the homeless, street-level sex workers and drug users, and political protesters), as well as alternatives to criminalization. Building upon several fields of knowledge (including law, criminology and geography), her work focuses on the various ways in which law and legal actors regulate poor and marginalized populations and contribute to the creation and reproduction of inequalities, poverty and social exclusion.
Recent work includes 1) co-leading a research team that produced the first Canada-wide data on the legal trajectories of homeless people who face the criminal justice system for offences to by-laws related to their street survival; 2) leading a study of court-imposed 'red zones' in Montreal and Vancouver that showed that these conditions heavily affected sex workers and drug users' access to important life-saving community resources; 3) co-leading a research project with the Atikamekw Nation to support the development of an Atikamekw system of conflict prevention and resolution in the area of family violence; and 4) leading a research project on the overrepresenation of Indigenous people in Quebec.
She is the author of numerous scholarly articles published in four languages and spanning across five disciplines, including papers published in the Canadian Journal of Law and Society, Droit et société, Antipode, Urban Geography, Policing and Society, McGill Law Journal, UBC Law Journal and the European Journal of Homelessness. She is the co-author of the book Red Zones: Criminal Law and the Regulation of Marginalized People, forthcoming from Cambridge University Press.
Professor Sylvestre is a member of the College of the Royal Society of Canada, the co-Editor in Chief of the Canadian Journal of Law and Society, a founder and co-lead of the Ottawa Hub for Harm Reduction and of the Observatory on Social, Racial and Political Profiling. Since 2016, she acts as the Justice expert for the Quebec Commission of Inquiry into the Relationships between Indigenous People and Certain Public Services.
Activities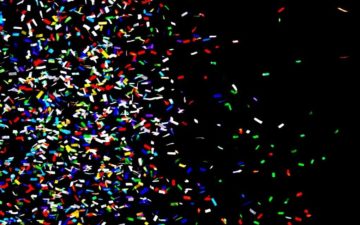 Working Groups