Country of Residence
United States
Discipline(s)
Wildlife Science
Earth and Environmental sciences
Find out more
Institution
Pacific Islands - Climate Adaptation Science Center

Research Interests
biodiversity, ecology, agroecology, multifunctional solutions, climate change, adaptation, sustainability, island systems, co-production, science for policy
Topics to speak on:
climate change, island systems, agroecology, sustainability, conservation
Biography
Dr. Johnson is the federal Director for the USGS Pacific Islands Climate Adaptation Science Center (PI-CASC). She works with University, Federal, and NGO scientists to develop research agenda to meet community needs related to climate change impacts on biodiversity, ecosystem health, and public lands. She is very interested in cross-sector and multi-functional solutions.
Dr. Johnson previously served as primary staff lead for coordinating data development, data transfer, model input, and associated research and analyses related to the USDA-Natural Resources Conservation Service's Conservation Effects Assessment Project (CEAP). Her work helps to inform national and regional scale agricultural and natural resource conservation policy, with an emphasis on water and soil quality, food security, and rural stability.  Dr. Johnson received her Ph.D. in Wildlife from Texas A&M University, her MS in Environmental and Plant Biology at Ohio University, and her BS in Biology from Tufts University. She is also a former AAAS Fellow (2010-2011) and a Young Leader with Atlantik-Bruecke (2012).
Activities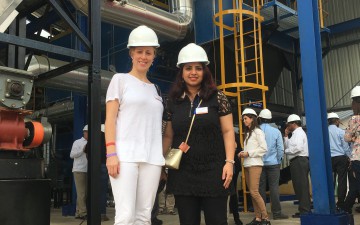 Partner Projects