Welcome to the 50th Young Academy – in June 2022, the UK Young Academy was launched, bringing the number of (mostly national) young academies the world over up to 50 now.  
Launch of the Young Academy of Ireland – in July 2022, the Young Academy of Ireland was launched.
2022 Nordic-Baltic Young Academies Meeting – in June 2022, members from the Nordic and Baltic young academies gathered in Helsinki, Finland. During presentation sessions and interactive workshops they discussed challenges posed to the international scientific community by the war in Ukraine, or explored the possibilities and challenges of interdisciplinary and multidisciplinary research. A more detailed meeting report can be read on the website of the Young Academy Finland. 
German Junge Akademie elect new Speaker – In June 2022, the German Junge Akademie elected a new Board for 2022/23, and their Speaker for this period is Timo de Wolff. Watch his greeting to the 2022 GYA Annual General Meeting and Conference here.
Swiss Young Academy elect new Speaker – In June 2022, the Swiss Young Academy elected their new Executive Board; their Speaker for 2022/23 is Florian Egli.
Young Academy of Spain selects new members – LINK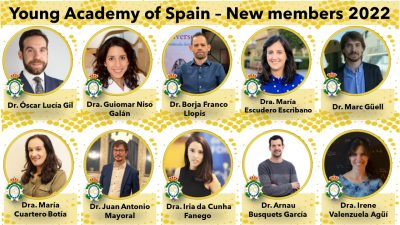 ****************************************************
2022 Worldwide Meeting of Young Academies – for the first time ever this meeting will take place together with the InterAcademy Partnership General Assembly and Joint Conference, in-person and online in November 2022, in Arizona, USA. In-person registration from young academy representatives has closed now, but registration for online participation by young academy representatives will open in mid-September. For any queries about the meeting, please contact Anna-Maria at the GYA Office.