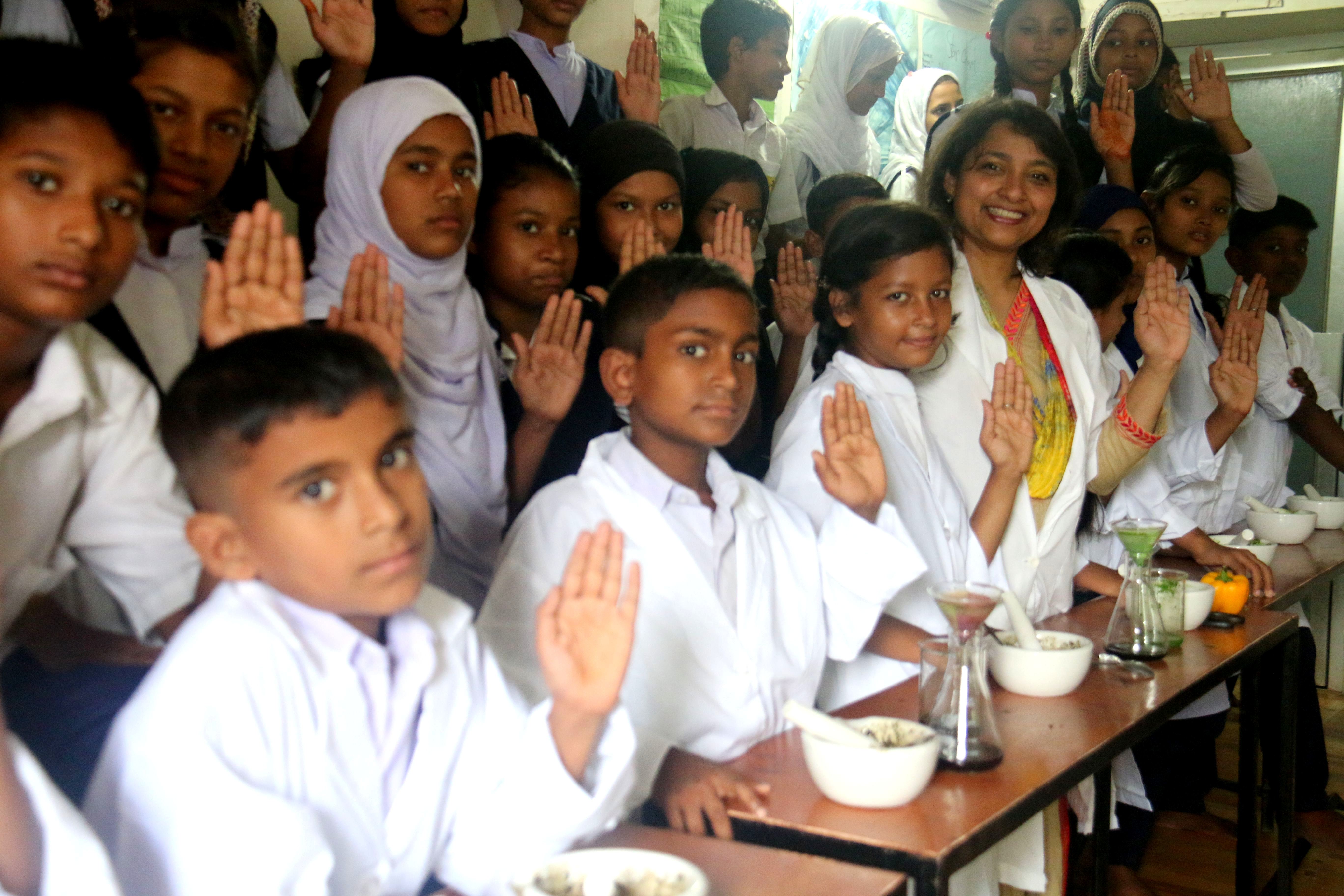 Shamsun Nahar Khan, member of the Executive Committee of the GYA,  organised and facilitated a workshop for children aged 10-12 in Dhaka, Bangladesh. The workshop was held on 18 June 2016 at Rayer Bazar School, an education institution for under-privileged children that is run by the Bangladeshi Jaago Foundation. The foundation is a non-profit organisation that engages against poverty by offering education to children from destitute families.
The workshop introduced 34 students to the basics of molecular biology and gave them the opportunity to conduct guided experiments. They collected hands-on experience as they conducted experiments themselves. In one experiment, for example, the students examined DNA structures under the microscope.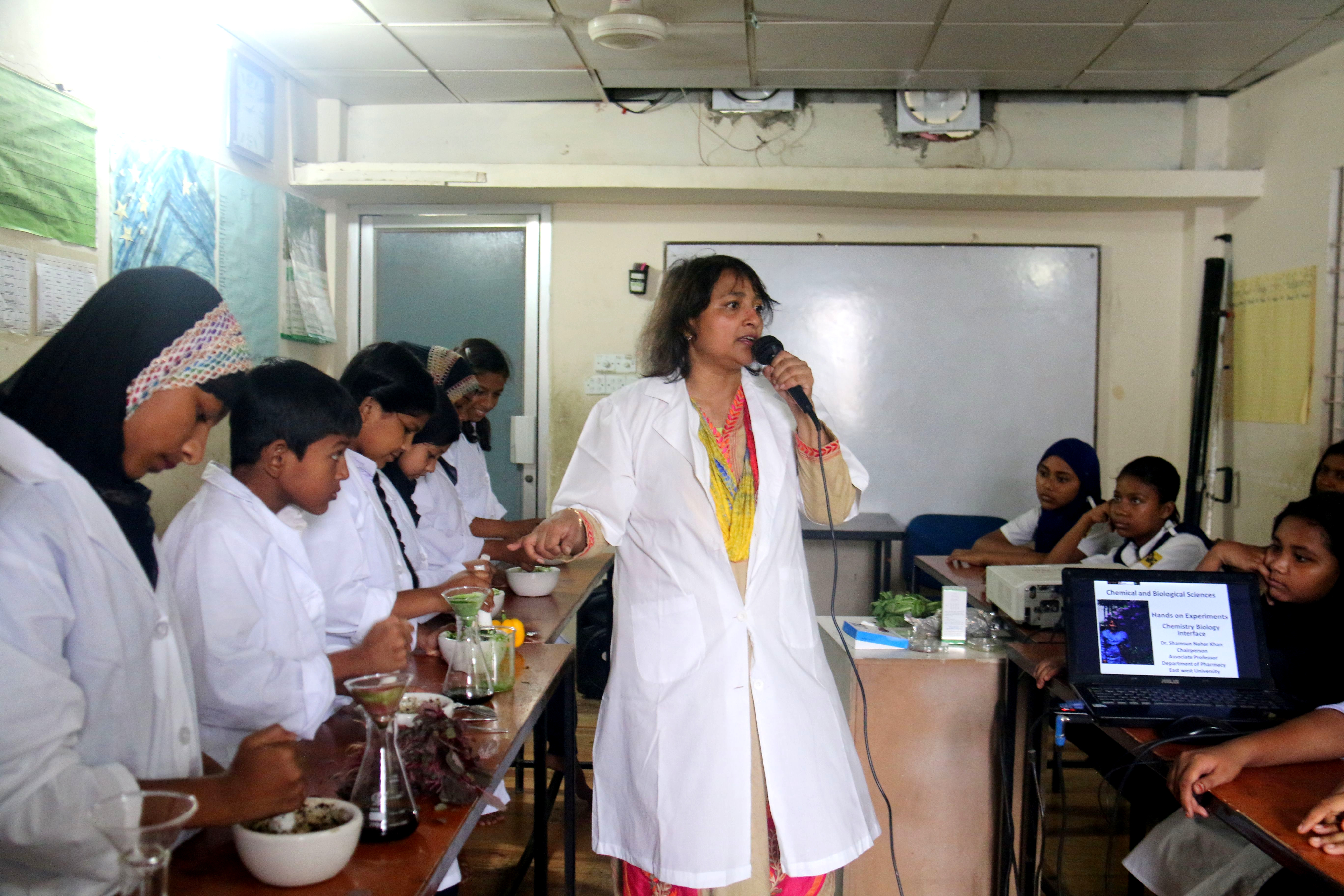 The activity was very well received by the students: "They had so much interest and adapted it very well. This is something they will never forget", underlines Khan, who wishes to create similar programmes as a follow-up to the workshop in order to involve underprivileged students in natural sciences on a regular basis.
"I wish to design experiments also for even lower age groups", Khan explains. As the scientific education starts comparatively late in Bangladesh's schools, especially those that are non-governmental and therefore lacking means and equipment, workshops held by researchers from the region could provide a meaningful effort in filling this gap. As Khan states, this first workshop will hopefully be only the beginning of an ongoing activity for Bangladesh's school children without access to international schools or governmental education institutions.
Bangladesh is part of the group of the E9 countries, the nine most populated countries of the global South. These countries represent more than 60 per cent of the world's entire population and over half of the world's school-aged children that are not in school. The activity received enthusiastic feedback from senior scientists in different countries. Shamsun Nahar Khan is now invited to proceed with her activity at 12 non-governmental schools around Dhaka City.