10 May 2023 - 12 May 2023 All Day
ISC Members and ISC Affiliated Bodies are invited to this in-person event which forms part of the ISC Global Knowledge Dialogue series. This will be the first occasion for all ISC Members to meet in person since the founding General Assembly in 2018 and will be an important opportunity for Members to network, share needs and learning, and discuss the strategic and organizational objectives of the ISC.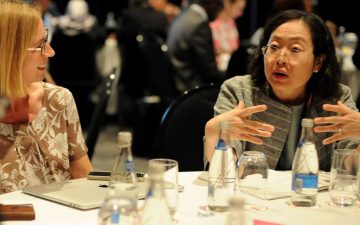 30 August 2021 - 2 September 2021 All Day
Palais des congrès de Montréal, Québec, Canada, Montréal Québec
The 4th INGSA International Conference on Science Advice to Governments "Build Back Wiser: Knowledge, Policy and Publics in Dialogue" will take place in hybrid format, in Montreal, Canada. Registration to take part in online events is now open. This international conference brings together political representatives, diplomats and government science advisors to promote scientific expertise and the use of scientific knowledge in informing policy decisions in an increasingly complex world. INGSA2021 will examine the complex interactions between scientists, public policy and...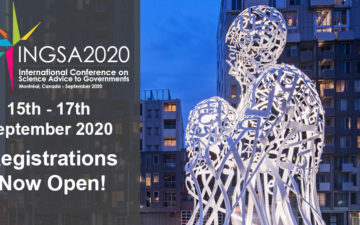 3 July 2018 - 5 July 2018 All Day
Maison des Océans, Paris
At their joint General Assembly in Taipei in October 2017, the members of the International Council for Science (ICSU) and the International Social Science Council (ISSC) took a final decision to merge the two organizations to become the International Science Council (ISC). At this founding General Assembly of the new organization, the combined membership of the two predecessor organizations will elect their representatives on the governing structures of the new Council. GYA Co-Chair Tolu Oni introduced GYA's perspective and experience...