29 October 2021 - 30 October 2021 11:00 pm - 12:30 am
Join the Global Young Academy, Inter American Institute for Global Change Research, and National Science Policy Network's Science Diplomacy Committee on Friday, October 29th from 4:00-5:30 pm CDT as we jointly host a learning opportunity and happy hour social. The event will explore the current challenges and experiences of early career researchers in Latin America and the Caribbean, aiming to highlight key experiences this demographic faces as they navigate their careers. Additionally, it will also provide participants the opportunity to connect with one another over...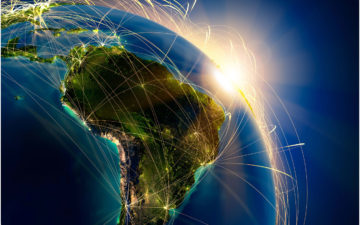 6 September 2019 7:00 am - 8:30 am
Hiddingh Hall Library, Cape Town
The World Economic Forum on Africa (link) meeting is being held in Cape Town from the 4 - 6 September 2019. In partnership with the South African Young Academy of Science (SAYAS) and the University of Cape Town (UCT), the GloSYS Africa team and GYA will host a WEF affiliates breakfast session on the 6th of September 2019. Three of the GloSYS Africa champions (Abdeslam Badre, Anna Coussens and Fridah Erastus) will facilitate the session, and while the remaining two...