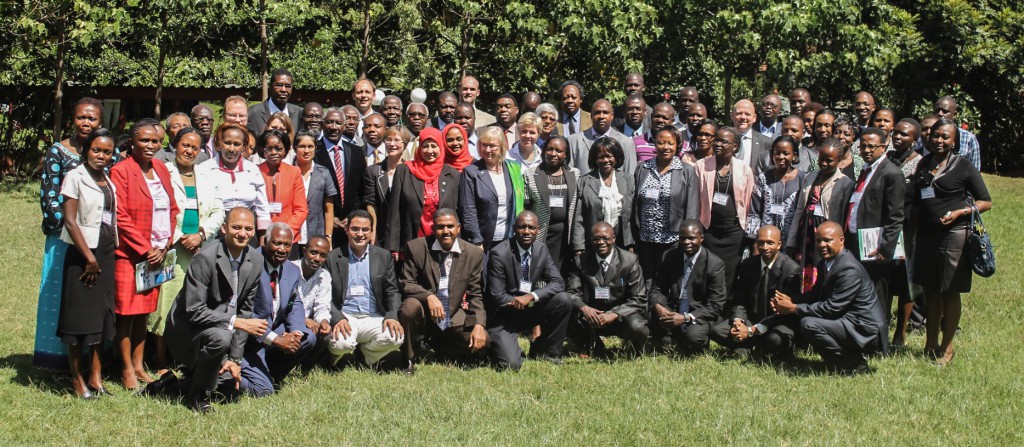 From 3-5 February 2014  the First Africa Young Academies Regional Conference, organized by the Global Young Academy (GYA) in cooperation with NASAC, took place in Nairobi, Kenya.
The conference on "Accelerating science for development in Africa by increasing the momentum and impact of National Young Academies" brought together representatives of the member academies from the Network of African Science Academies (NASAC) with all existing National Young Academies (NYAs) in Africa. This group was joined by NYA initiatives and young scientists from the other countries in the NASAC network. The opening ceremony of the conference witnessed the official launch of the Kenya National Young Academy of Sciences (KNYAS) by the Cabinet Secretary Prof Jacob T. Kaimenyi.
The main objective of this African Regional Young Academies Conference was to engage and empower excellent young researchers from across Africa to address the challenges that impede scientific development towards a sustainable future for the region. Towards this goal, the conference aimed to build the momentum, relationships and networks necessary to stimulate the formation of NYAs in Africa, and to connect them into a support network. A secondary objective was to bring together the future leaders of scientific research and innovation from across Africa, and so facilitate the development of strong networks of collaboration and cooperation.
"Young academies are recognized as the most effective tool to give a voice to young scientists in science policy and society more generally. It is also a launchpad for their development as leaders in science. We have little doubt that this movement will be at the center of the development of science on the African continent over the next couple of decades." says GYA immediate past Co-Chair Bernard Slippers from South Africa. "Young scientists have the enthusiasm, creativity and skills to face the challenges in Africa", adds past GYA Co-Chair Sameh Soror from Egypt, hence "Investment in young scientists is the investment in the future."