Country of Residence
Australia
Discipline(s)
Find out more
Institution
Taronga Conservation Society Australia
Taronga Institute of Science and Learning
Bradleys Head Road
Mosman 2088 NSW
Australia
Research Interests
anthropology, conservation, education
Topics to speak on:
conservation, planetary health, ethics, complex systems
Words of Wisdom
"Love without sacrifice is like theft" ― Nassim Nicholas Taleb, The Bed of Procrustes: Philosophical and Practical Aphorisms (Random House, 2010).
Biography
Dr Paul Mason teaches conservation science, education and leadership at the Taronga Conservation Society Australia. A heterodox thinker and critical, interpretive analyst, Paul has contributed to theory and knowledge in diverse fields from animal communication to complex systems theory. At the centre of his research interests is a deep fascination with biological and cultural diversity and a passion for making the world a happier, healthier place for more than just humans. He has conducted community-based fieldwork in Brazil, India, and Indonesia, behaviour change research in Vietnam, Papua New Guinea, and Australia, and laboratory research on Phodopus sungorus, Cavia porcellus and Apis mellifera.
His research on tuberculosis in Vietnam led to the development of an educational book for children that has been translated into over thirty languages thanks largely to the efforts of GYA members. His capacity to bring anthropological perspectives and apply systems thinking to a variety of problems has led to fruitful and fulfilling cross-disciplinary collaborations. With a strong belief in social integration and a desire to live in a sustainable world rich in biodiversity and free of preventable diseases, Paul continues to conduct teaching and research as an Honorary Affiliate in the Department of Anthropology at Macquarie University, and at the Woolcock Institute of Medical Research and the School of Education and Social Work, University of Sydney.
Awards
Taronga Sustainability Award (2019)
Centenary Institute Medical Innovation Awards 2016 People's Choice Award
Ann Woolcock Early Career Researcher Award (2015)
Outstanding Alumni Award, Global Leadership Program, Macquarie International (2013)
UniJobs Lecturer of the Year Award, National Ranking of third in Australia (2013)
Global Leadership Excellence Award, Macquarie International (2011)
Activities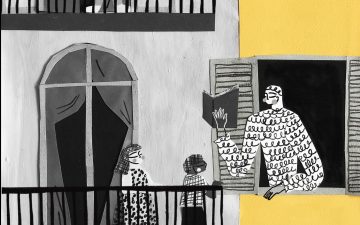 Sasha Kagansky Interdisciplinary Grant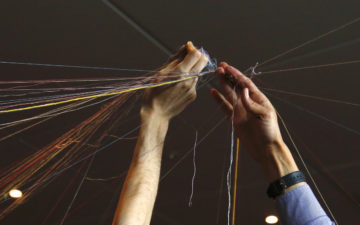 Strategic Projects