Country of Residence
Brazil
Discipline(s)
Evolution and Ecology
Biology, Earth and Environmental sciences
Find out more
Research Interests
I am a full-time titular researcher and Curator of Herpetology at the National Institute of Amazonian Research (INPA, Manaus, Brazil), was a visiting professor at the Harvard University, Museum of Comparative Zoology during the year of 2019. I am broadly interested in integrating ecological and evolutionary approaches to investigate the processes responsible by generating patterns of diversity, genetic variation, and diversification of the highly diverse Neotropical fauna (dry biomes and rainforests), and the effects of climate change on natural populations of amphibians and reptiles, including implications for conservation (https://wernecklab.weebly.com/). I am also engaged to promote and value the role of women in Science and the importance of health work environments in the academic research environment.
Awards
2017 - L'Oréal-Unesco International Rising Talents For Women In Science.
2017 - Elected an affiliated member of the Brazilian Academy of Sciences (ABC) for the period 2017-2021.
2018 - Research Productivity Fellowship from CNPq.
2019 - CAPES Visiting Professor Fellowship at Harvard University.
2016 - L'Oréal-Unesco-ABC For Woman in Science Brazil-2016.
Activities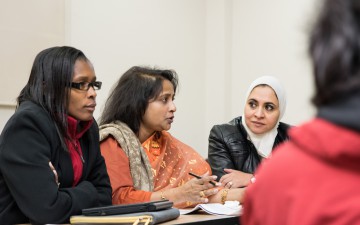 Working Groups