Country of Residence
Germany
Discipline(s)
Development Economics
GYA Roles
2011/2012 Executive Committee
2010/2011 Executive Committee

Institution
IGZ, ISDC and LSE

Biography
Tilman Brück is Team Leader for Development Economics at the Leibniz Institute of Vegetable and Ornamental Crops (IGZ) near Berlin in Germany, Founder and Director of ISDC – International Security and Development Center in Berlin and Visiting Professor at the London School of Economics and Political Science (LSE). His research interests focus on the economics of household behaviour and well-being in developing and transition economies, including in fragile and conflict-affected areas and in humanitarian emergencies. At IGZ, Professor Brück directs work on the behaviour and well-being of very poor and disadvantaged farmers in low income countries and how they can improve their nutrition and welfare with horticultural production. Professor Brück has led several large-scale panel data research projects in Africa and Asia and has been the principal investigator of multiple impact evaluations in low-income countries. He has published over thirty articles in peer-reviewed journals (including Journal of Conflict Resolution, Journal of Peace Research, Journal of Comparative Economics, European Journal of Political Economy, World Bank Research Observer, and World Development) and edited over a dozen books and special issues of journals. Professor Brück was previously Director of the Stockholm International Peace Research Institute (SIPRI), Professor of Development Economics at Humboldt-University of Berlin, and Head of the Department of Development and Security at the German Institute for Economic Research (DIW Berlin). He has also worked as a consultant and policy advisor for the BMZ, European Commission, DFID, GIZ, ILO, KfW, OECD, UN, UNDP, USAID and the World Bank. Tilman Brück was a member of the German Young Academy (and its chair 2009-10) and a founding member of the Global Young Academy (and a member of its board 2010-12). Tilman Brück studied economics at Glasgow University and Oxford University and obtained his doctorate in economics from Oxford University.
Activities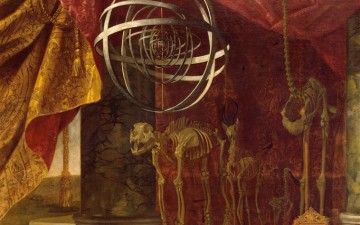 Working Groups
Forum Topics Started
Oh, bother! No topics were found here.