Country of Residence
Philippines
Discipline(s)
Microbiology
GYA Roles
2016/2017 Executive Committee

Institution
University of Santo Tomas, Department of Biological Sciences, College of Science

Research Interests
Microbiology (Mycology)
Biography
Thomas Edison E. dela Cruz is a professor of microbiology and chair of the Department of Biological Sciences at the Royal and Pontifical University of Santo Tomas in Manila, Philippines. He is also a senior faculty researcher and the group leader of the Fungal Biodiversity and Systematics (FBS) group at the Research Center for the Natural and Applied Sciences, UST. His researches focus on the biodiversity, systematics and ecogenomics of fungal endophytes associated with terrestrial and marine plants, macrofungi, fruticose lichens, and slime molds. He also conducts ethnomycological surveys and researches on fungal natural products for drug discovery and environmental clean-up. He has also published works on microbiology education. His personal advocacy is centred on promoting fungal biodiversity conservation. He also advocates learning science at an early age through the fungi-related learning materials he developed for kids. For his accomplishments, he was awarded the NAST 2012 Outstanding Young Scientist in the field of mycology and the TWAS-NAST 2014 Prize for Young Scientist in the Philippines – Biology. He is recognized as fellow of the Philippine Academy of Microbiology and the Indian Mycology Society. Dr. dela Cruz completed his BSc Microbiology and MSc Biological Sciences at UST and his Doctor of Natural Sciences (Dr. Rer. Nat.) at the Technical University Braunschweig in Germany as a DAAD scholar. He is a recipient of the Fulbright, GTI-BRINS, and TWAS-CAS fellowships, the Mycological Society of America - Martin-Baker Research Award, the UNESCO Man and Biosphere (MAB) Programme – Young Scientist Award, and the American Society for Microbiology – UNESCO Leadership Grant for International Educators.
Activities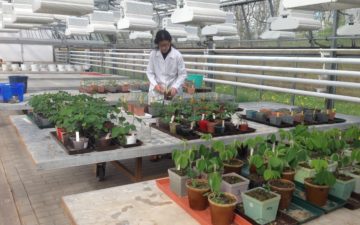 Sasha Kagansky Interdisciplinary Grant
Forum Topics Started
Oh, bother! No topics were found here.