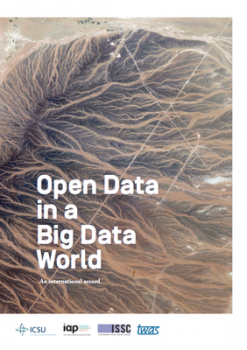 Science International, the first of a series of annual meetings of four top-level representatives of international science (the International Council for Science – ICSU, the InterAcademy Partnership – IAP, the World Academy of Sciences – TWAS and the International Social Science Council – ISSC), released an international accord on "Open Data in a Big Data World" at the Science Forum South Africa in Pretoria.
The accord proposes a comprehensive set of principles that aim to provide a guiding framework for an African data science capacity mobilization initiative spearheaded by CoDATA-ICSU and supported by other Science International partners. It adds the distinctive voice of the scientific community to the ongoing discourse around open data in governments and inter-governmental bodies.
The document was developed with input of the Global Young Academy.