Country of Residence
Nigeria
Discipline(s)
Organic Geochemistry
Chemistry, Earth and Environmental sciences
Find out more
Institution
Department of Chemistry

Biography
Dr Sojinu started his teaching career in September 2005 as one of the pioneer academic staff of the Redeemer's University, Nigeria till 2012 before proceeding to the Federal University of Agriculture, Abeokuta where he is till date, teaching undergraduate and graduate chemistry and applied chemistry courses.
He has extensively worked on the pollution status of the Niger Delta, effects of gas flaring in the Niger Delta, potentials of higher plants as bio monitors and phytoremediators, forensic investigations of oil spills, passive sampling, emerging contaminants among others. He has published over 30 scientific articles in learned and internationally reputable journals. He has been invited for talks and also made a number of presentations at scientific meetings and gatherings in countries like South Africa, China, Germany, Puerto Rico, USA, Canada Among others; and likewise act as resource person for yearly training of the Nigerian Institute of Science Technology, Federal Ministry of Science and Technology.
He has won prestigious academic laurels and grants such as International Foundation for Science grant for individual scientist, National Science and Engineering Research Council of Canada Visiting Fellowship award at Health Canada, The World Academy of Sciences-Chinese Academy of Sciences (TWAS-CAS) Postdoctoral Fellowship Award, University of Pretoria Vice-Chancellor's Postdoctoral Fellowship Grant Award, etc. He is a member of many notable international organizations such as the Global Young Academy, Nigeria Young Academy, America Chemical Society, the Chemical Society of Nigeria and Institute of Chattered Chemists of Nigeria and served in various capacities in these organizations. He has successfully supervised over 10 undergraduate students while currently supervising two and five Masters and PhD students respectively.  He was the pioneer General Secretary of the Nigerian Young Academy He is currently pioneering the study on the impacts of shale gas exploration on human health.
Activities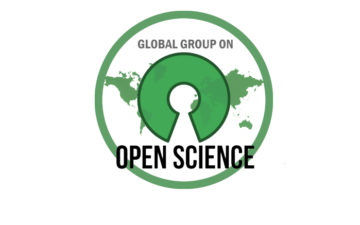 Partner Projects
Working Groups