Country of Residence
Thailand
Discipline(s)
Nanomaterials Chemistry
Chemistry
Find out more
Institution
National Nanotechnology Center, Thailand

Research Interests
Nanomaterial chemistry
Biography
Dr. Rawiwan Laocharoensuk is currently a researcher at National Nanotechnology Center (NANOTEC), Thailand. In 2004, she was a recipient of a graduate scholarship awarded by the Development and Promotion of Science and Technology Talents Project (DPST), Thailand. After graduation in 2008, her research proposal was funded and she was awarded the director's postdoctoral fellowship to work on a collaborative research project at Center for Integrated Nanotechnologies (CINT), Los Alamos National Laboratory (LANL), USA. She then joined NANOTEC in 2011. Her research interests include solution-based synthesis and assembly of inorganic nanoparticles and nanowires, their growth mechanism and multifunctional properties. Applications are demonstrated in electrochemical and optical sensing and imaging platforms.
In addition to the distinguished teaching assistant and outstanding researcher awards, she was invited as one of 600 young scientists worldwide to participate in the 59th Nobel Laureate Meeting (Chemistry) at Lindau, Germany. In 2012, her dissertation was selected as an outstanding thesis in the field of Chemistry and Pharmaceutical science from the National Research Council of Thailand (NRCT).
Activities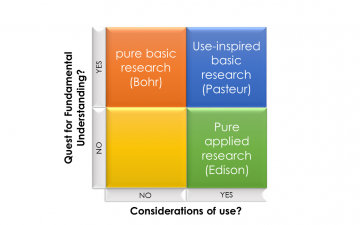 Working Groups
Forum Replies Created
Oh, bother! No replies were found here.