GYA members Uttam Babu Shrestha and Abdeslam Badre represented the GYA in the UNISDR Science and Technology Conference in Geneva, Switzerland on 27-29 January 2016 and presented their own research. They contributed to the discussion on how best to implement tools for DRR whilst including local communities in endangered regions and supporting developing countries especially.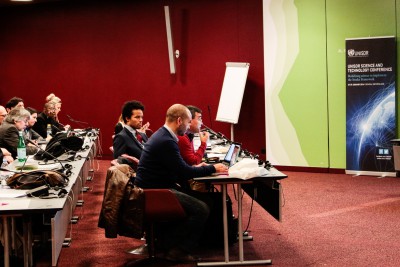 The Sendai Framework for Disaster Risk Reduction 2015-2030 was agreed upon in 2015 and aims for "the substantial reduction of disaster risk and losses in lives, livelihoods and health and in the economic, physical, social, cultural and environmental assets of persons, businesses, communities and countries" as the organisation states. The Geneva conference brought together the full diversity of the science and technology community, policy makers, practitioners and researchers from all geographical regions, at local, national, regional and international levels to discuss how the science and technology community will best support its implementation.
The conference, including more than 800 participants from around the globe largely consisted of panel discussions, specialised groups and expert presentations. The productive and fruitful discussions presented a good opportunity for networking in the global science community and offered a number of new insights into the process of decision making based on research results. The preliminary outcome presentation can be found online.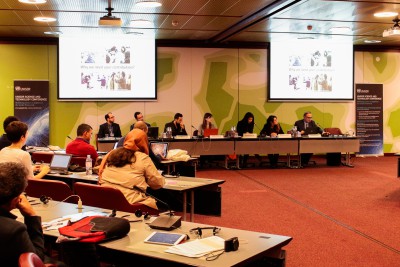 As a member of the GYA Working Group for Climate Change and Disaster Risk Reduction, Uttam succeeded in combining his field of expertise with his own role as a young scientist, while Abdeslam focused on new insights for the Global State of Young Scientists. "The UNISDR acknowledges the critical role of young scientists to enable effective, sustainable and evidence-based implementation and monitoring of the Sendai Framework for Disaster Risk Reduction", Uttam reports. However, their role is still largely limited to working groups outside the main panels, such as 'The Role of Youth in application of Science for DRR' to which two GYA members contributed.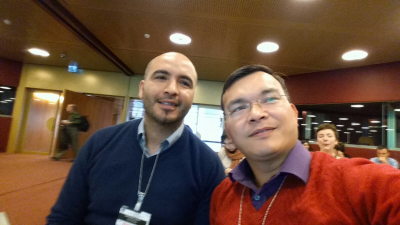 Both Abdeslam and Uttam agree that this kind of global commitment needs to include young scientists on every step of the way. "Young scientists are hardworking, productive, well-connected young scholars. They are always in the forefront when it comes to data analysis in the field of DRR and therefore deserve to be recognized and included. We need innovation not only in the field of science and technology, but also in the field of institution and the current system of research environment", Uttam states.
Abdeslam moreover marks the discrepancy between the ongoing policy discussion and its final implementation. "There is still a gap between what can be done, and what actually needs to be done."
For more imformation, please also refer to the IAP report on the event here.