Country of Residence
Albania
Discipline(s)
Aquatic Research, Environmental Toxicology, Marine Ecology, Aquatic Biotechnology and Technology
Earth and Environmental sciences
Find out more
Institution
Agricultural University of Tirana
Department of Aquaculture and Fisheries
Koder-Kamez1000 TiraneAlbania
Research Interests
Genetics, Molecular Biology, Evolutionary Biology, Molecular Evolution, Environmental Sciences, Fish Toxicology, Marine Biology, Aquaculture Biotechnology, Marine Ecology, Marine Conservation, Invasive Species
Biography
Rigers Bakiu is an Associate Professor at the Department of Aquaculture and Fisheries, where he is also the Head of the Aquaculture Research Group from 2014. In 2016 he has been the Head of the International Relations Office at the Agricultural University of Tirana. Rigers Bakiu is also representing the MC-Member of ESSEM COST Action ES1201 (Networking Lake Observatories in Europe-NETLAKE) and the MC-Member of CA COST Action CA15219 (Developing new genetic tools for bioassessment of aquatic ecosystems in Europe – DNAqua-Net).
In the University, the research activity is focused on Marine Aquaculture, Applied Biotechnologies on Aquaculture, Artisanal Fisheries Statistics and Studies about the Molecular Toxicology on Aquatic Biological Systems.
Rigers Bakiu career is not limited only to the academic career, which is strictly linked to Scientific Research, but it included also his involvement as Project Leader of several projects, which have been funded by international organizations, like MedPAN or foreign foundations (like Save Our Seas Foundation); most of the projects are related to the conservations of species (like monk seal and elasmobranchs) and the sustainable development of aquaculture and fisheries in Albania.
Furthermore, he has been involved as expert in other national and international expert on Aquaculture and Fisheries. On 2017, Rigers Bakiu got the certification as national expert about Environmental Assessment and Reporting from the Albanian Ministry of Environment.
He obtained the title of Associate Professor in 2015 and actually he is the lecturer of the following modules: Introduction on Aquaculture, Aquaculture Engineering, Aquatic Toxicology (introduced by him in the study curricula) and Marine Aquaculture Methods.
At the University of Padova, from 2007 to 2010 Rigers Bakiu performed his PhD studies and he obtained the PhD certification on Biosciences. Rigers Bakiu continued with the post-PhD studies at the Department of Biomedical Sciences of University of Padova from 2010 to 2012.
In 2004, Rigers Bakiu was graduated on Molecular Biology at the University of Padova (Italy), where he also performed his Master of Science studies on Molecular Biology in 2006.
During the PhD study time period, Rigers Bakiu was employed by the University of Padova as an Online Assistant for Online Course/Laboratory Platform of Scienze della Vita for Scienze per la Formazione dell'Infanzia e della Preadolescenza Students. Furthermore, he was a lecturer of General Physiology for the students of Natural Sciences at the University of Padova.
In 2015 he was employed as a consultant at the FAO Headquarter (Rome), where he wrote in collaboration with other colleagues some project proposals and manuals about Aquaponics Technologies.
His passion still remains the study of Molecular Evolution of proteins/genes (like copper zinc superoxide dismutases, calreticulin, glutathione preoxidases, pyroglutamylated RFamide peptide receptors, peroxiredoxins and glutathione peroxidases) in different Biological Systems (fish, mammals, Tetrahymena sp., and Ciona intestinalis). Furthemore, some of the published papers are related to the newest Aquaculture Biotechnologies, the Marine Alien Species and the Phylogeography.
Rigers Bakiu has published more than 30 Scientific Papers, where together with his colleagues from prestigious Universities his papers were published by impacted factor journals: Mediterranean Marine Science, Fish and Fisheries, Journal of Comparative Physiology B, Hydrobiologia, Italian Journal of Zoology, Protist, Biologia and Aquatic Toxicology.
On April 2017 Rigers Bakiu won the nation price "Most Successful Young Scientist 2016" given to him by the Albanian National Academy of Sciences and actually he is the Head of the Section about Technical and Natural Sciences of the Albanian Young Academy.
He has participated in a series of training workshops like the Workshop on Molecular Evolution in Czech Republic (2009) and advances courses like the Courses on Recirculation Systems and their Application in Aquaculture (Spain, 2015); Responsible Aquaculture Development for Food Security and Economic Progress (Netherland, 2015); and Monitoring Environmental Effects of Aquaculture (Spain, 2017). Furthermore, in 2014 Rigers Bakiu obtained a certificate of post-PhD studies about Governance and Management of Marine and Fishing Policy at the CNR Institute for Coastal and Marine Environment in Italy. He has been involved in several scientific and oceanographic surveys in Adriatic and Mediterranean Sea, respectively.
Awards
Most Successful Young Scientist 2016
Activities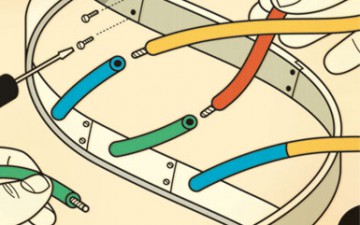 Working Groups