Country of Residence
Colombia
Discipline(s)
Technology (including Information Technology)
Institution
Universidad Nacional de Colombia
Electrical, Electronic and Computing Engineering
Biography
Neil Guerrero González received his electronic engineering degree and his master's degree in industrial automation from the Universidad Nacional de Colombia, and his PhD in photonics engineering from the Technical University of Denmark. Neil has experience in the industry of telecommunications (Huawei European Research Center in Munich - Germany and CPqD in Campinas - Brazil) for more than 5 years. Since 2016, Neil has been an Associate Professor at the Universidad Nacional de Colombia and currently he holds the position of Vice-Chancellor of the Universidad Nacional de Colombia at Manizales Campus. He is interested in researching and teaching on the topics of signal processing for optical communications, extending connectivity to rural areas and engineering teaching - education.
Activities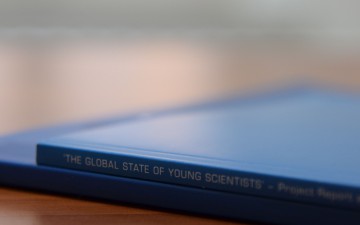 Strategic Projects
Forum Topics Started
Oh, bother! No topics were found here.