The GYA Press Brief highlights selected news from the Global Young Academy, its members, and its strategic partners.
Click here for the August 2019 Newsletter.
Questions may be directed to the GYA Press Officer at .
GYA NEWS
Save the date!
The location for the AGM 2020 has now been finalised – it will be held in the City of Joy, Kolkata, India, 8-12 June 2020. Read more on the Event page here.
Science + Arts = Peace + Justice Working Group members talk to dolphins, hold 'Vladiwoodstock' festival
Exactly 50 years after the original Woodstock festival was held in New York, the Science + Arts = Peace + Justice working group presented Vladiwoodstock, the first international and interspecies festival, based in Vladivostok, Russia. Read more here.
GYA becomes full member of InterAcademy Partnership
In recognition of its growing influence in the global science community, the GYA has been named a full member of the InterAcademy Partnership (IAP), the global network of 138 academies of science, engineering and medicine. The official announcement took place at the IAP Conference and General Assembly in Songdo, Korea, on Thursday 11 April 2019 during the joint InterAcademy Partnership meeting. Read more here.
GYA Co-organises the Fourth Worldwide Meeting of Young Academies
The Fourth Worldwide Meeting of Young Academies took place in Da Nang, Vietnam, from 31 July – 2 August 2019, hosted by the Vietnam Young Academy (VYA) and co-organised by the GYA. More information is available here
GYA awards North-South Interdisciplinary Grant 2019/20
The 2019-20 GYA North-South Interdisciplinary Grant has been awarded to Ibrahim Sidi Zakari (Niger), Robert Lepenies (Germany) and Lisa Herzog (Germany) for the project Citizen Science for Reducing Exposure to Urban Air Pollution.
This project will explore, in a comparative perspective, the extent to which citizen science in Niger and Germany can be harnessed to contribute to the reduction of air pollution while concretely feeding into the United Nations Sustainable Development Goals (SDGs). More information available here.
A bonanza of GYA publications
The GYA Media Office rolled out four new publications this summer:
2019 Quarterly Bulletin II, featuring news about the GYA being made a full member of the InterAcademy Partnership, as well as a member of the World Science Forum Academy's Steering Committee.
GYA connections 2019. This year's edition features sections on 'Inclusiveness', GYA in Memories, and a section presenting our 2019 New Members.
2018 Yearly Report. This year's report highlights GYA capacity-building activities, mentoring and outreach activities, and our 10-year self-assessment.
The GYA pamphlet has been updated and features a new look.
Responding to the call of home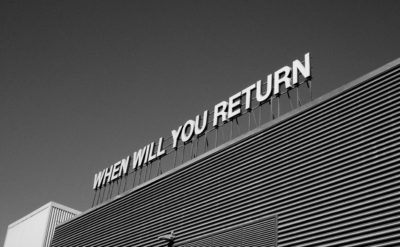 Why do some scientists choose to forgo promising careers abroad to return to their countries of birth? GYA members Sandra López Vergès (Panama), Bilge Demirköz (Turkey), and alumni Noble Banadda (Uganda) are featured in a recent Nature article on sought-after scientists who return to their native countries. Read the article here.
(Editor's note: The GYA Office has reached out to the author of this article to remedy an error of attribution pertaining to the GloSYS Africa study, which has not yet been published.)
Tearing down visa barriers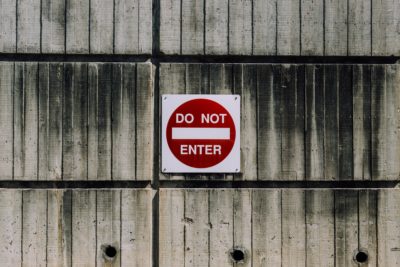 In a well-argued opinion piece in Nature titled 'Tear down visa barriers that block scholarship', Co-Chair Connie Nshemereirwe (Uganda) discusses common obstacles to travel for scientists from the Global South, as well as potential solutions. One such solution is the Global Passport for Scholars (GPS), a project being developed by GYA members Cristina Blanco Sio-Lopez (UK) and Robert Lepenies (Germany).
GYA IN THE MEDIA
Closing the gap in science leadership
Helping refugees continue their scientific work in Europe
Early-career researchers respond to Plan S: Interview with Sabina Leonelli of the Global Young Academy
3 ½ Questions for Connie Nshemereirwe (once you've opened the link, scroll down)
African science needs more leaders. Here's how to develop them
New Voices in Science
GYA alumni Eva Alisic (Australia) and Hans Hilgenkamp (Netherlands) have written an editorial that appeared in Science about New Voices, the new young academy-like organisation in the United States.
Read more here
Scientists are cool!
GYA member Clarissa Rios Rojas (Peru) has started an Instagram account with the aim of showing that scientists can also be cool, thereby encouraging more young people to follow scientists and get inspired to follow STEM careers. You can follow her here: instagram.com/being_a_scientist_is_cool
NEWS FROM OUR MEMBERS
John Malone (United States) has been awarded an American Association for the Advancement of Science (AAAS) Science & Technology Policy Fellowship (STPF) with a placement at the Office of Science and Technology Cooperation in the Department of State.
Eqbal Dauqan (Norway) was interviewed for an article in Nature. The article is available here.
Alumna Sabina Leonelli (United Kingdom) has been elected to the Académie Internationale de Philosophie des Sciences.
Alumnus Bartosz Karaszewski (Poland), founder of the GYA Global Health working group, has been appointed a lead stroke medical expert of the Polish Ministry of Health.
Felix Moronta Barrios (Italy) has published a story (available here) on how he is fulfilling his dream to contribute to sustainable agriculture and food security.
Joy Wolfram (United States, pictured below) and her work on nanotechnologies were recently featured on a television broadcast called 'Digging Deeper'. The segment is available here.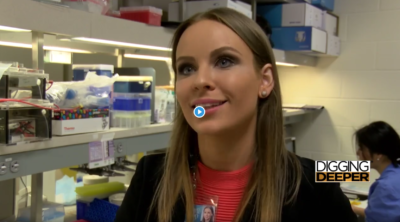 Felix Moronta (Italy) recently published a blog on his experience at this year's AGM and Conference in Halle (Saale).
According to the website University Affairs, GYA alumnus Andrew Pelling (pictured below) 'challenges conventions in both science and academia, and his daring research has attracted worldwide attention.' The article is available here.