The GYA Press Brief highlights selected news from the Global Young Academy, its members, and its strategic partners.
Click here for the April 2019 Newsletter.
Questions may be directed to the GYA Press Officer at .
GYA NEWS
New Co-Chairs and Executive Committee members elected at AGM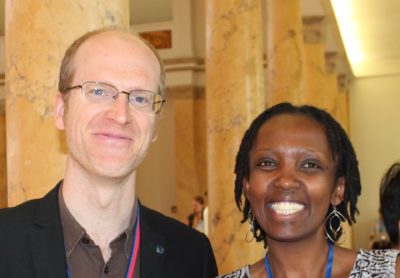 To represent and lead them through the upcoming year, GYA members elected leaders hailing from 5 continents – a majority of whom are women – to the Executive Committee. As Co-Chairs for the upcoming year, members chose Connie Nshemereirwe (Uganda) and Koen Vermeir (France).
Connie and Koen were both re-elected – Connie was a Co-Chair last year, while Koen was a member of the Executive Committee last year. Both Anina Rich (Australia) and Yoko Shimpuku (Japan) were re-elected to the Executive Committee.
More information is available here.
GYA's new members announced!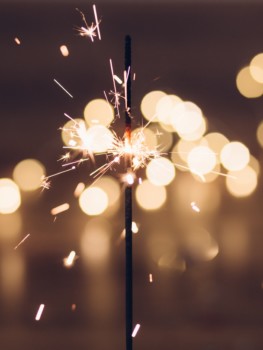 Under the leadership of Maral Dadvar (Germany), the 46 members of the GYA Selection Committee have selected 43 new members to join the GYA in late April 2019 for a tenure of five years (full list available here). The applications were evaluated by at least four selection committee members in two rounds of reviews and thus scored based on GYA excellency criteria.
The entire GYA community extends a very warm welcome to our new members – we look forward to meeting you all at the AGM in April! More information is available here.
GYA joins World Science Forum Steering Committee
In February, the GYA was formally invited to join the Steering Committee of the World Science Forum (WSF). To ensure continuity, it was decided that one of the GYA's Co-Chairs would be the representative each year, with this year's honour going to Co-Chair Connie Nshemereirwe (Uganda).
As members of the WSF Steering Committee, the GYA is tasked with organising the young scientist pre-conference workshop in partnership with other young scientist organisations, and with contributing to facilitating intergenerational intercultural dialogue at the WSF.
GYA becomes full member of InterAcademy Partnership
In recognition of its growing influence in the global science community, the GYA has been named a full member of the InterAcademy Partnership (IAP), the global network of 138 academies of science, engineering and medicine. The official announcement took place at the IAP Conference and General Assembly in Songdo, Korea, on Thursday 11 April 2019 during the joint InterAcademy Partnership meeting. Read more here.
GYA International Conference and Anniversary Annual General Meeting a great success
The GYA Anniversary Annual General Meeting and International Conference of Young Scientists concluded last week. In addition to welcoming 43 new members (see story below), members also chose new leadership and explored the conference theme 'Re-enlightenment? Truth, reason and science in a global world'. See the list of invited speakers.
This year, several outstanding workshops and events accompanied the Annual General Meeting, from science education outreach for schoolchildren to presentation coaching, science advice and fundraising methods.
In addition, the GYA working group 'Science+Art=Peace+Justice' prepared an art exhibit to run parallel to the AGM and Conference at the Art Museum Moritzburg, located across the street from the Leopoldina. The exhibit, 'Finding Affinities – At the Nexus of Art and Science', co-organised with ArtSci Nexus, focused on collaborations between the arts and sciences and will present Arrhythmia, Neural Module, Bacteriality, and the Well-Tempered Brain. Opening concerts, with guest sound artist Miriam Akkermann from the German Young Academy (Die Junge Akademie), were held on Sunday 28 April and on Monday 29 April (see detailed programme here).
A bonanza of GYA publications
The GYA Media Office rolled out four new publications this month:
2019 Quarterly Bulletin I, featuring news about the GYA being made a full member of the InterAcademy Partnership, as well as a member of the World Science Forum Academy's Steering Committee.
GYA connections 2019. This year's edition features sections on 'Inclusiveness', GYA in Memories, and a section presenting our 2019 New Members.
2018 Yearly Report. This year's report highlights GYA capacity-building activities, mentoring and outreach activities, and our 10-year self-assessment.
The GYA pamphlet has been updated and features a new look.
Responding to the call of home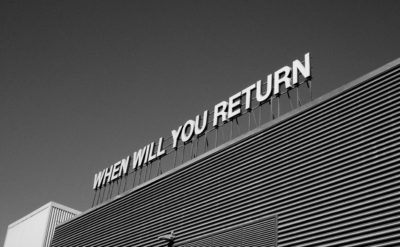 Why do some scientists choose to forgo promising careers abroad to return to their countries of birth? GYA members Sandra López Vergès (Panama), Bilge Demirköz (Turkey), and alumni Noble Banadda (Uganda) are featured in a recent Nature article on sought-after scientists who return to their native countries. Read the article here.
(Editor's note: The GYA Office has reached out to the author of this article to remedy an error of attribution pertaining to the GloSYS Africa study, which has not yet been published.)
Tearing down visa barriers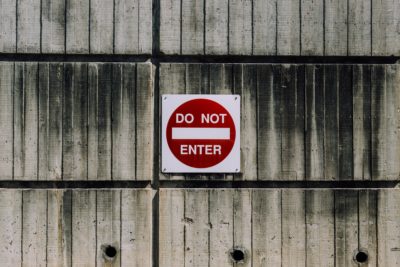 In a well-argued opinion piece in Nature titled 'Tear down visa barriers that block scholarship', Co-Chair Connie Nshemereirwe (Uganda) discusses common obstacles to travel for scientists from the Global South, as well as potential solutions. One such solution is the Global Passport for Scholars (GPS), a project being developed by GYA members Cristina Blanco Sio-Lopez (UK) and Robert Lepenies (Germany).
Young Academies Release Statement in Response to 'Plan S' on Open Access of Scientific Output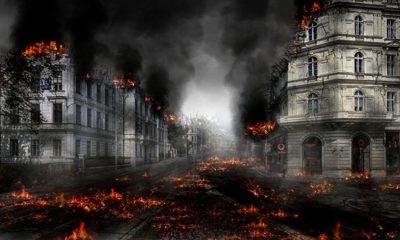 Publicly funded research output should neither be hidden behind paywalls nor be a 'pay-to-publish' game. This is one of the core tenets of the Position Statement titled 'Opportunities and Challenges for Implementing Plan S – The View of Young Academies', which is the result of discussions among several European young academies and the GYA. The joint Statement was released in October 2018 and has since garnered media attention, including from Research Europe (see photo). Their story (see GYA in the Media) picked up on the term 'scientific dystopia', which appears in the Position Statement as one possible outcome for academic publishing.
Read more here
GYA IN THE MEDIA
Closing the gap in science leadership
Helping refugees continue their scientific work in Europe
Early-career researchers respond to Plan S: Interview with Sabina Leonelli of the Global Young Academy
3 ½ Questions for Connie Nshemereirwe (once you've opened the link, scroll down)
African science needs more leaders. Here's how to develop them
New Voices in Science
GYA alumni Eva Alisic (Australia) and Hans Hilgenkamp (Netherlands) have written an editorial that appeared in Science about New Voices, the new young academy-like organisation in the United States.
Read more here
Scientists are cool!
GYA member Clarissa Rios Rojas (Peru) has started an Instagram account with the aim of showing that scientists can also be cool, thereby encouraging more young people to follow scientists and get inspired to follow STEM careers. You can follow her here: instagram.com/being_a_scientist_is_cool
NEWS FROM OUR MEMBERS
GYA alumni in his element during International Year of the Periodic Table of Chemical Elements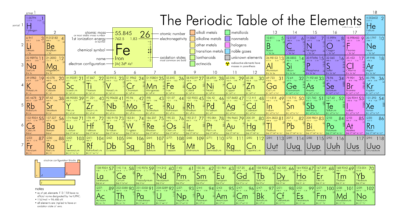 This year marks the 150th anniversary of Dmitry Mendeleev discovering the Periodic System, and has thus been proclaimed the "International Year of the Periodic Table of Chemical Elements" (IYPT2019).
GYA alumni Javier Garcia-Martinez (Spain), a member of the Executive Board of the International Union of Pure and Applied Chemistry, is heavily involved in the planning, coordination and implementation of the activities of IYPT2019.
The initiative behind IYPT2019 has resulted in three main activities: the Periodic Table of Younger Chemists, the Global Woman's Breakfast, and the Periodic Table Challenge.
All three activities are detailed in a news item on our webpage.
A paper on medicinal plant extracts by GYA member Alexander Kagansky (Russia) and alumna Vidushi Neergheen-Bhujun (Mauritius) has just been published in ActaNaturae (Vol. 11/1). More information is available here.
GYA Alumna and former GYA Co-Chair Orakanoke Phanraksa (Thailand) will be a speaker at the 2019 ASEAN Emerging Researchers Conference.
GYA alumnus and former EC member Yusuf Baran (Turkey), has been named the President/Rector of Izmir Institute of Technology, Izmir, Turkey.
According to the website University Affairs, GYA alumnus Andrew Pelling (pictured below) 'challenges conventions in both science and academia, and his daring research has attracted worldwide attention.' The article is available here.