The GYA Press Brief is a monthly tip sheet for the news media that highlights selected meetings and news from the Global Young Academy, its members, and its strategic partners.
Questions may be directed to GYA Press Officer James Curtiss at .
GYA NEWS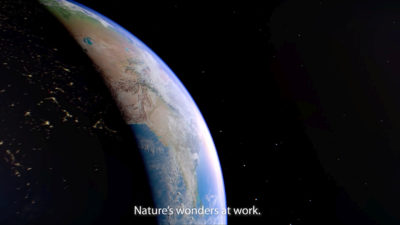 Screenshot from Bio2Bio working group video
Bio2Bio, Women in Science, and Global Health promotional videos released
Videos spotlighting our Bio2Bio, Women in Science, and Global Health working groups were added to our YouTube channel this month.
The videos are all available on our YouTube channel here. 
New GYA Incubators established
Three new Incubator groups have been established following the Annual General Meeting in Thailand.
GYA Rainbow will work towards creating a safe space to discuss issues related to the various levels of discrimination faced by minorities and LGBTQIA+s in the academic world.
Citizen Science for the 2030 SDG Agenda aims to harness the potential of citizen science as an approach for increasing the GYA's public engagement towards achieving the United Nations Sustainable Development Goals.
Skill Development and Science Communication will work towards capacity building for scientists to translate science discoveries into a public narrative.
More information on the Incubators is available here.
North-South Interdisciplinary Grant 2018/19 awarded
The GYA's Internal Review Committee reviewed and evaluated 7 eligible project proposals for the GYA's North-South Interdisciplinary Grant 2018/19. After careful consideration, the grant was awarded to Suzanne Bouclin (Canada) and Binyam Sisay Mendisu (Ethiopia) for their research project titled 'Can Digital Storytelling be used as a Tool for Countering Language Endangerment'? More information is available here.
Scientists are cool!
Clarissa Rios Rojas (Peru) has started an Instagram account with the aim of showing that scientists can also be cool, thereby encouraging more young people to follow scientists and get inspired to follow STEM careers. You can follow her here: instagram.com/clarissajaz/
United Nations Sustainable Development Goals theme added to the website
The GYA addresses the UN SDGs through working groups, meetings on SDG implementation and monitoring, as well as by providing science-based policy advice to policy-makers and global science organisations.
A new Theme was recently added to the website to provide an overview of the GYA's SDG-related activities.
You can visit the webpage here.
Expedition Mundus in the Philippines
Working group member Mary Donnabelle Balela (Philippines) included the Expedition Mundus game in an outreach programme by the Sustainable Electronic Materials group (SEM) from the Department of Mining, Metallurgical, and Materials Engineering, University of the Philippines Diliman, in schools in the Philippines in July 2018. A detailed mission report is available here.
GYA IN THE MEDIA
The Global State of Young Scientists Africa (GloSYS Africa) project was recently featured in The Conversation, an online publication that uses content sourced from academics and researchers. The article (available on our website here) presents the project's initial findings, which generally point to a lack of mentoring, resources and funding as the key issues that young scientists face across the African continent.
Executive Committee member Anina Rich (Australia) was recently profiled by the Menzies Foundation in an article titled 'Giving research a global voice'. You can read the article here.
NEWS FROM OUR MEMBERS
According to the website University Affairs, GYA alumnus Andrew Pelling (pictured below) 'challenges conventions in both science and academia, and his daring research has attracted worldwide attention.' The article is available here.
GYA alumnus Noble Banadda (Uganda) was awarded the Pius XI Medal by the Pontifical Academy of Sciences. Noble is the first African to be awarded the medal. The ceremony will be held in November at the Vatican. More information is available here.
GYA alumnus Javier Garcia-Martinez (Spain) has mixed science, entrepreneurship, and art to create an $80 million chemistry enterprise. His story (available here) was recently published in Chemistry World.
GYA member Michael Saliba (Germany) has been named to the Nano Letters Early Career Advisory Board, which aims to develop a channel for early career scientists to share their experiences and perspectives on scientific publishing. More information is available here.
GYA member Noelle Selin (United States) was recently named director of the MIT Technology and Policy Program. More information is available here.
UPCOMING EVENTS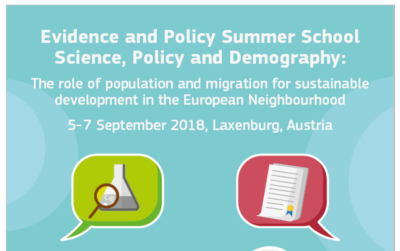 5 to 7 September – Evidence and Policy Summer School
The Evidence and Policy Summer School will take place from 5 to 7 September in Laxenburg, Austria, and is organised by the International Institute for Applied Systems Analysis (IIASA) and the Joint Research Centre (JRC), in collaboration with the International Network for Government Science Advice (INGSA) and the GYA.
GYA members Koen Vermeir (France), Abdeslam Badre (Morocco), Clarissa Rios Rojas (Peru), Cristina Blanco Sio-Lopez (United Kingdom), Karly Kehoe (Canada), and Yusuf Baran (alumnus) will attend.
More information is available here.
10 to 12 September and 19 to 20 September – InterAcademy Partnership workshops
This month the InterAcademy Partnership (IAP), in cooperation with the European Academies' Science Advisory Council (EASAC), will organise two conferences on the United Nations Sustainable Development Goals.
Immediate Past Co-Chair Moritz Reide (Germany) will attend the first conference in Halle, Germany, from 10 to 12 September.
The second conference will take place in Nairobi, Kenya, from 19 to 20 September.
Sept 22 to Sept 23 – Leopoldina Annual Assembly celebrates 10 years
From September 22 to 23, the GYA's host academy will present a review of its work after ten years of having embodied the role of National Academy of Sciences of Germany. The Leopoldina, founded in the 17th century, will use its 2018 Annual Meeting to report on its working groups, opinions and international activities. More information is available here.
EVENTS CALENDAR
Click on the links for more information.
| | |
| --- | --- |
| 5-7 September 2018 | IIASA-JRC-INGSA-GYA Evidence for Policy Summer School 2018 'Science, Policy and Demography', Laxenburg, Austria |
| 10-12 September 2018 | IAP Regional Workshop on the UN SDGs – Europe, Halle, Germany |
| 19-20 September 2018 | IAP Regional Workshop on the UN SDGs – Africa, Nairobi, Kenya |
| 23-26 September 2018 | GYA Executive Committee in-person meeting – Halle, Germany |
| 25-28 September 2018 | World Social Science Forum 'Security and Equality for Sustainable Futures', Fukuoka, Japan |