The GYA Press Brief highlights selected news from the Global Young Academy, its members, and its strategic partners.
Click here for the February 2019 Newsletter.
Questions may be directed to the GYA Press Officer at .
GYA NEWS
GYA's new members announced!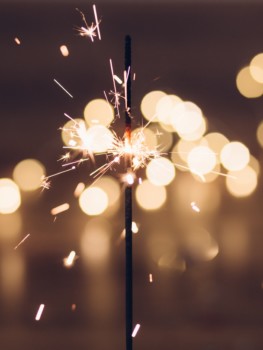 Under the leadership of Maral Dadvar (Germany), the 46 members of the GYA Selection Committee have selected 43 new members to join the GYA in late April 2019 for a tenure of five years (full list available here). The applications were evaluated by at least four selection committee members in two rounds of reviews and thus scored based on GYA excellency criteria.
The entire GYA community extends a very warm welcome to our new members – we look forward to meeting you all at the AGM in April! More information is available here.
Responding to the call of home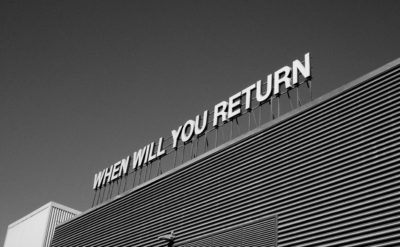 Why do some scientists choose to forgo promising careers abroad to return to their countries of birth? GYA members Sandra López Vergès (Panama), Bilge Demirköz (Turkey), and alumni Noble Banadda (Uganda) are featured in a recent Nature article on sought-after scientists who return to their native countries. Read the article here.
(Editor's note: The GYA Office has reached out to the author of this article to remedy an error of attribution pertaining to the GloSYS Africa study, which has not yet been published.)
Tearing down visa barriers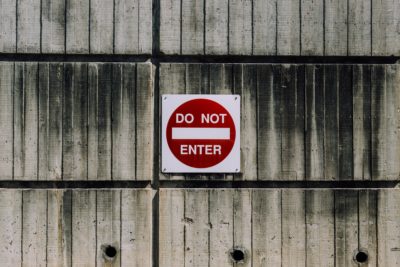 In a well-argued opinion piece in Nature titled 'Tear down visa barriers that block scholarship', Co-Chair Connie Nshemereirwe (Uganda) discusses common obstacles to travel for scientists from the Global South, as well as potential solutions. One such solution is the Global Passport for Scholars (GPS), a project being developed by GYA members Cristina Blanco Sio-Lopez (UK) and Robert Lepenies (Germany).
Young Academies Release Statement in Response to 'Plan S' on Open Access of Scientific Output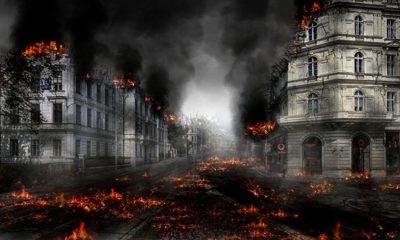 Publicly funded research output should neither be hidden behind paywalls nor be a 'pay-to-publish' game. This is one of the core tenets of the Position Statement titled 'Opportunities and Challenges for Implementing Plan S – The View of Young Academies', which is the result of discussions among several European young academies and the GYA. The joint Statement was released in October 2018 and has since garnered media attention, including from Research Europe (see photo). Their story (see GYA in the Media) picked up on the term 'scientific dystopia', which appears in the Position Statement as one possible outcome for academic publishing.
Read more here
New GYA report urges scholars to foster a diverse and efficient global research ecosystem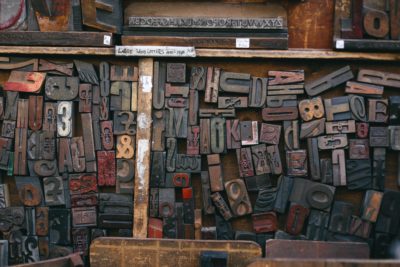 The GYA released a report titled 'Publishing models, assessment, and open science'. The report is the outcome of a workshop that explored the links between scholarly publishing, research evaluation, and open science. A key conclusion of the report is that a new global culture of dialogue and debate is necessary, and the research community should be in the driving seat of change.
Read more here
GYA IN THE MEDIA
GYA Executive Committee member presents at UN Geneva meeting
A United Nations Office at Geneva report noted the GYA's involvement in its recent discussion on a draft on Article 15 of the International Covenant on Economic, Social and Cultural Rights.
Plan S stays a hot topic
The recently published national academies statement on Plan S is discussed in a For Better Science article, available here.
Plan S is further featured in an article from Research Europe, available here.
New Voices in Science
GYA alumni Eva Alisic (Australia) and Hans Hilgenkamp (Netherlands) have written an editorial that appeared in Science about New Voices, the new young academy-like organisation in the United States.
Read more here
Scientists are cool!
GYA member Clarissa Rios Rojas (Peru) has started an Instagram account with the aim of showing that scientists can also be cool, thereby encouraging more young people to follow scientists and get inspired to follow STEM careers. You can follow her here: instagram.com/being_a_scientist_is_cool
NEWS FROM OUR MEMBERS
GYA alumni in his element during International Year of the Periodic Table of Chemical Elements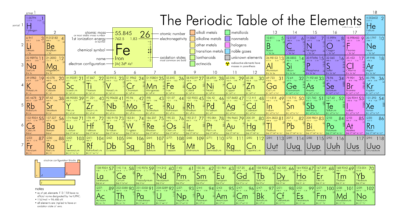 This year marks the 150th anniversary of Dmitry Mendeleev discovering the Periodic System, and has thus been proclaimed the "International Year of the Periodic Table of Chemical Elements" (IYPT2019).
GYA alumni Javier Garcia-Martinez (Spain), a member of the Executive Board of the International Union of Pure and Applied Chemistry, is heavily involved in the planning, coordination and implementation of the activities of IYPT2019.
The initiative behind IYPT2019 has resulted in three main activities: the Periodic Table of Younger Chemists, the Global Woman's Breakfast, and the Periodic Table Challenge.
All three activities are detailed in a news item on our webpage.
GYA member Maha Nasr (Egypt) received the Obada Prize for distinguished researchers under 40. The prize recognizes and encourages innovative interdisciplinary research that cuts across traditional boundaries and paradigms.
In addition, Maha also organized a workshop for capacity-building of undergraduate students in Jordan to pursue careers in science, technology, engineering and mathematics.
Mahesh Kumar (India) was recently interviewed in a video produced by Traces-Dreams. The full interview is available here.
GYA Co-Chair Tolu Oni (UK) recently published an article in The Lancet titled 'Global public health starts at home: upstream approaches to global health training'. Tolu was also interviewed by The British Medical Journal. The interview is available here.
The GYA's Nominations and Opportunities Committee nominated 7 GYA members and 1 GYA alumnus, all of whom were selected by the InterAcademy Partnership (IAP) to review the Global Sustainable Development Report (GSDR). Nominated members/alumni are as follows: Robert Lepenies (Germany), Chioma Daisy Onyige (Nigeria), Alex Godoy-Faúndez (Chile), Ibrahim Sidi Zakari (Niger), Clarissa Rios Rojas (Peru), Aminata Garba (Rwanda), Camila Ortolan Cervone (Brazil) and Philimon Nyakauru (United States, alumnus).
Within the implementation of the 2030 Agenda, the GSDR contributes to the follow-up and review of the UN Sustainable Development Goals (SDGs) and will provide input to the UN High-Level Political Forum. The GSDR has been prepared for the first time by an Independent Group of Scientists appointed by the UN Secretary-General to help strengthen the science-policy interface.
GYA member Sergey Kostyrko participated in the 10th International Forum of NGOs organized by NGO-UNESCO Liaison Committee in partnership with UNESCO, the Russian Peace Foundation and the Russian Academy of Sciences in November 2018. A report on this event can be seen here.
According to the website University Affairs, GYA alumnus Andrew Pelling (pictured below) 'challenges conventions in both science and academia, and his daring research has attracted worldwide attention.' The article is available here.