The GYA Press Brief highlights selected news from the Global Young Academy, its members, and its strategic partners.
Click here for the November 2018 Newsletter.
Questions may be directed to the GYA Press Officer at .
GYA NEWS
Tearing down visa barriers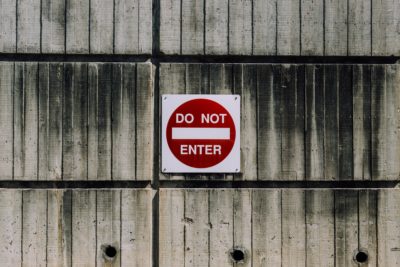 In a well-argued opinion piece in Nature titled 'Tear down visa barriers that block scholarship', Co-Chair Connie Nshemereirwe (Uganda) discusses common obstacles to travel for scientists from the Global South, as well as potential solutions. One such solution is the Global Passport for Scholars (GPS), a project being developed by GYA members Cristina Blanco Sio-Lopez (UK) and Robert Lepenies (Germany).
Young Academies Release Statement in Response to 'Plan S' on Open Access of Scientific Output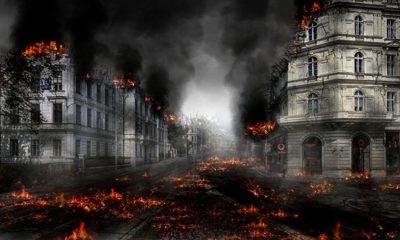 Publicly funded research output should neither be hidden behind paywalls nor be a 'pay-to-publish' game. This is one of the core tenets of the Position Statement titled 'Opportunities and Challenges for Implementing Plan S – The View of Young Academies', which is the result of discussions among several European young academies and the GYA. The joint Statement was released in October 2018 and has since garnered media attention, including from Research Europe (see photo). Their story (see GYA in the Media) picked up on the term 'scientific dystopia', which appears in the Position Statement as one possible outcome for academic publishing.
Read more here
New GYA report urges scholars to foster a diverse and efficient global research ecosystem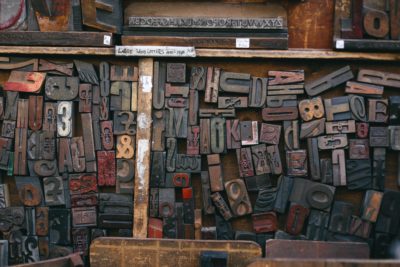 The GYA released a report titled 'Publishing models, assessment, and open science'. The report is the outcome of a workshop that explored the links between scholarly publishing, research evaluation, and open science. A key conclusion of the report is that a new global culture of dialogue and debate is necessary, and the research community should be in the driving seat of change.
Read more here
GYA IN THE MEDIA
GYA Executive Committee member presents at UN Geneva meeting
A United Nations Office at Geneva report noted the GYA's involvement in its recent discussion on a draft on Article 15 of the International Covenant on Economic, Social and Cultural Rights.
Plan S stays a hot topic
The recently published national academies statement on Plan S is discussed in a For Better Science article, available here.
Plan S is further featured in an article from Research Europe, available here.
New Voices in Science
GYA alumni Eva Alisic (Australia) and Hans Hilgenkamp (Netherlands) have written an editorial that appeared in Science about New Voices, the new young academy-like organisation in the United States.
Read more here
Scientists are cool!
GYA member Clarissa Rios Rojas (Peru) has started an Instagram account with the aim of showing that scientists can also be cool, thereby encouraging more young people to follow scientists and get inspired to follow STEM careers. You can follow her here: instagram.com/being_a_scientist_is_cool
NEWS FROM OUR MEMBERS
'Architects are Health Professionals Too'. Co-Chair Tolu Oni (UK) spoke on urban health at the Conscious Cities Conference 2018 at the Royal Institute of British Architects in London.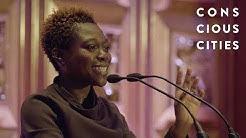 In a video produced by Traces.Dreams, Clarissa Rios (Peru) addresses empowering Latinos and filling the gap between science and society.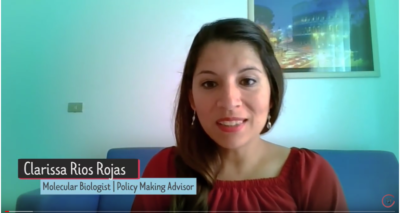 Stefan Kohler (Germany) discusses precision health principles in a recently published article titled 'Precision medicine – moving away from one-size-fits-all' in Quest: Science for South Africa.
Lisa Herzog (Germany) gave a keynote at the symposium 'Friends of the Open Society' at the Institute for Advanced Sustainability Studies (IASS) in Potsdam, Germany.
GYA alumni Yusuf Baran (Turkey) has been named the President of Izmir Institute of Technology, Izmir, Turkey, by the President of Republic of Turkey.
GYA Co-Chair Connie Nshemereirwe (Uganda) is featured in a Nature article titled 'Paths to success for African scientists'.
GYA member Michael Saliba (Germany) recently co-authored a paper published in Science titled 'Methylammonium-free, high-performance and stable perovskite solar cells on a planar architecture'.
Shamsun Nahar Khan (Bangladesh) recently published an article in Nature Communications titled 'HIV-1 Tat interactions with cellular 7SK and viral TAR RNAs identifies dual structural mimicry'.
GYA alumna Sabina Leonelli (United Kingdom) is the recipient of the 2018 Lakatos Award for her book titled 'Data-Centric Biology: A Philosophical Study'. The award is given by The London School of Economics and Political Science for outstanding contributions to the philosophy of science.
According to the website University Affairs, GYA alumnus Andrew Pelling (pictured below) 'challenges conventions in both science and academia, and his daring research has attracted worldwide attention.' The article is available here.