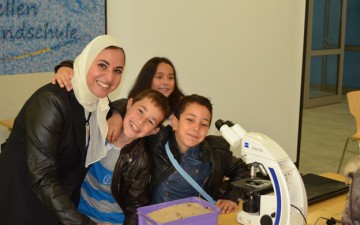 GYA members Ghada Bassioni and Sherien Elagroudy (both from Egypt) have recently been appointed Fellows for the Next Einstein Forum (NEF) 2016, joining ranks with GYA's Noble Banadda from Uganda who had been appointed 2015. Before becoming an NEF fellow, Ghada had already been acting as an ambassador for the organisation, alongside GYA Members Abdeslam Badre (Morocco), Vidushi Nergheen (Mauritius), Setonji Samuel Olatunbosun Sojinu (Nigeria) and Dexter Tagwireyi (Zimbabwe).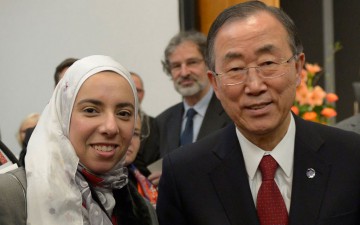 The NEF is an African organisation bringing together leading scientists and members of policy making, industry and civil society from throughout the continent, among them numerous members of the Young Academy. Their 54 ambassadors are under 42 and each represent one of the 54 countries on the continent, working on the promotion of science and technology in Africa. The Fellows program recognises 15 of Africa's best young scientists and technologists as emerging leaders and innovators, at least 40 percent of whom are women.
Additionally, Ghada and Vidushi have been selected as two out of five NEF ambassadors who give a panel presentation during the Global Gathering 2016 in Dakar. The panel will showcase Nobel Laureates and their achievements and aims to create a dynamic interaction between the Laureates and the NEF Presidential Panel, NEF Fellows and young scientists, with the five ambassadors speaking on behalf of their colleagues.