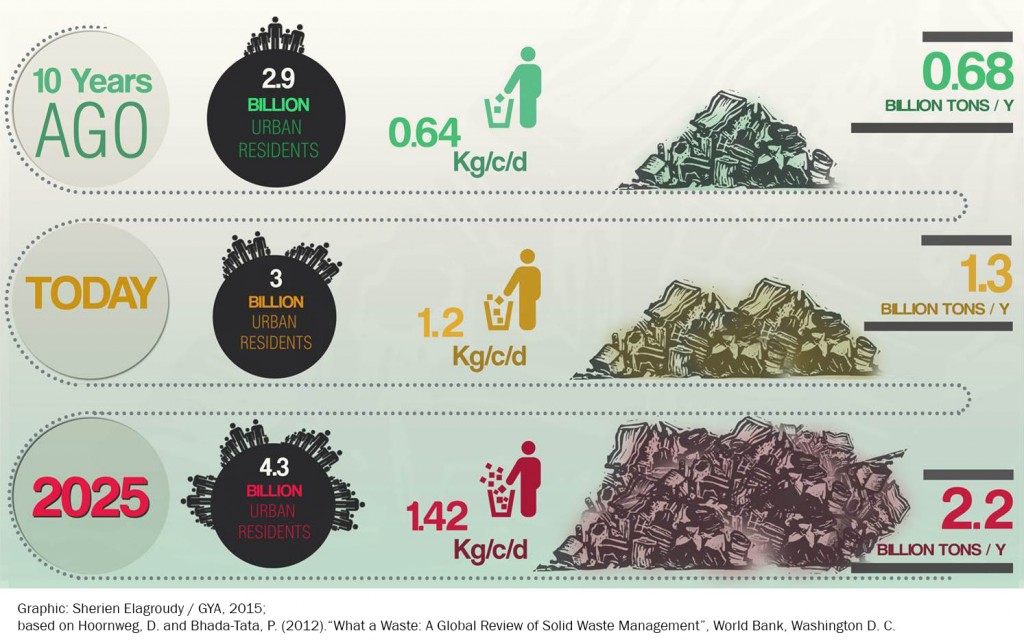 Halle, 20 October 2015 – The Global Young Academy (GYA) in cooperation with the InterAcademy Partnership (IAP) and the German National Academy of Sciences (Leopoldina) will host a workshop on "Solid Waste Management and Green Economy" on 22 and 23 October 2015 in Halle (Saale), Germany.
International experts from 12 countries and six continents discuss their studies relating to topics such as enabling conditions for greening the waste sector including financing, economic incentives, policy and regulatory measures; institutional arrangements; and investing in benefits from greening the waste sector. Besides focusing on regional aspects such as local perceptions and business involvement in exemplary cases such as South Africa, Australia, west Asia, Nairobi and Kampala, the interdisciplinary workshop aims to demonstrate how green investment in the waste sector can create jobs and contribute to economic growth, while simultaneously addressing environmental issues, in a pro-poor and equitable manner.
"Greening of waste is not generally a drag on growth but rather a new engine of growth; it is a net generator of decent jobs, and also a vital strategy for a better environment. Our report seeks to motivate policy makers to create the enabling conditions for increased investments in a transition to a green economy," says project leader Dr. Sherien Elagroudy from Egypt.
Background Information:
The United Nations Conference on Sustainable Development held in June 2012 (Rio+20) ranked the green economy as one of the major international priorities. The conference highlighted that current consumption and production methods relating to economic and population growth have led to overexploitation of natural resources and seriously damaged the environment and ecosystem balance. Good environmental governance and the optimization of scarce resources are even more crucial in such a context that is highly vulnerable to climate change and economic and budgetary constraints.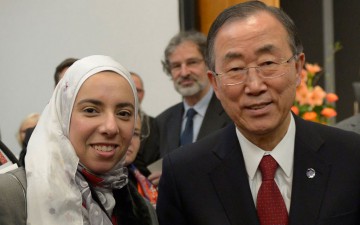 The project "Solid Waste Management and Green Economy", led by the Egyptian young scientist Dr Sherien Elagroudy, started in February 2015. A call for case study reports encouraged active participation of junior and senior experts in the fields of solid waste management, environmental science, the green economy and sustainable development. In response, proposals were received from around the world showcasing studies from different countries. The authors were willing to share knowledge on relevant policies and ongoing initiatives in their region as well as their analysis of perceptions, practices and business expectations relating waste management to the green economy. Moreover they highlighted the role of the industrial sector in the development of the green economy.
Project Goals:
Beyond appraising the state of solid waste management in different national and regional contexts, based on the most recent data, the project will produce a policy-oriented report that evaluates the progress towards the realization of sustainable waste management targets and assesses current policies. Ultimately, the report will propose alternative and/or best-practice policies and remedial action. It will cover waste management and green economy in three world regions; (1) countries with advanced economies (G8), (2) transition and emerging economy countries (BRICS), and (3) developing economies. Groups of experts and research assistants have been established to develop the report based on each of these three groups of countries.