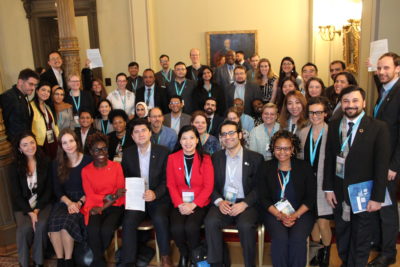 One of the major aims of the GYA is to support the establishment and development of National Young Academies (NYA), cooperation with them and networking. For this purpose, the GYA has developed a Blueprint for Establishing a National Young Academy as well as a Young Academy Toolkit (2021). We provide advice and support, collect best practices and can put you in contact with young academy inititiatives in your region.
You might also find the following resources helpful as starting points for learning about and engaging with the young academy network:
Over the years, a number of articles have been published which discuss the creation of and work done by young aacdemies:
Feel free to contact the with any queries you may have re. establishing a (national) young academy, or engaging with the worldwide network of young academies!