With this page, the GYA aims to provide a repository for global and national young academies as well as partner institutions to link their work on COVID-19, any statements, or information dissemination activities, initiatives to support scientists, to coordinate and facilitate institutions or governments.
Please contact if you want to share what your academy is doing, or want to contact other young academies for joint activities, or an exchange of experience and best practices. Furthermore, use the hashtag #covid19ya to link what you, your NYA or partner organisations do to fight the COVID-19 pandemic. Your tweet will then appear in the right-hand-side twitter feed.
Check out our YouTube playlist on COVID-19!
Global Young Academy
IAP and GYA Issue Joint Communique
GYA Working Group Interdisciplinary Grant 2020/21: The COVID-19 Pandemic and Art
The GYA Women in Science Working Group have published a paper on "GYA Women in Science stay and work from home: How might we make Covid-19 lockdown work for us?".
GYA Webinar on COVID-19 in Latin America - perspectives from young scientists (May 2020)
Statement on Covid19 from 26 March 2020 (including infographics in various languages)
Beyond Boundaries: A global message from young scientists on COVID-19
GYA in collaboration with the G7/GScience academies emphasises the urgency of international cooperation in the light of the global pandemic.
Interview with GYA EC member Sandra Lopez (Panama) from 5 March 2020
COVID-19 primer from GYA Executive Committee member Sandra Lopez-Verges
The GYA strongly supports De Jonge Akademie's call for academic solidarity in times of the COVID-19 crisis and beyond.
A group of GYA members have published a pre-print on SocArXiv Papers (February 2021):
Young Academies
These are the initiatives started by the young academies around the world.
InterAcademy Partnership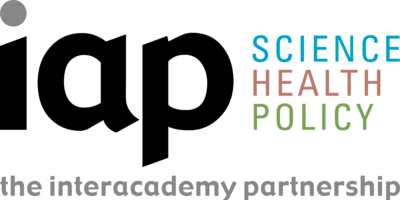 The InterAcademy Partnership, the global network of senior science academies, maintains a website repository for Covid19-related news from its member academies here.
IAP launched a COVID-19 Expert Group, led by an Advisory Panel. The Advisory Panel includes 23 experts from different disciplines and around the world. An additional 54 Expert Group members can be called on for additional technical and geographically-specific support. GYA alumnus Toni Gabaldon (Barcelona Supercomputing Centre, Spain) is a member of the Advisory Panel and additional GYA members and alumni contribute to the Expert Group.
The Panel is charged with responding to queries related to the ongoing COVID-19 pandemic across a broad range of health, social, environmental and other direct and indirect consequences of the pandemic.
As a member academy, the GYA may submit queries to the IAP: If you have a query for this group, please contact the GYA Office here.
In March 2020, the IAP published a "Call for Global Solidarity on COVID-19 Pandemic", and in September 2020, a Communiqué on the issue of  the Development and Distribution of Vaccines against COVID-19.
---
EASAC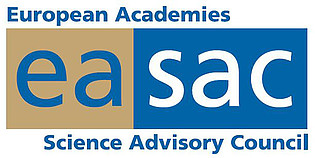 The European Academies Science Advisory Council (EASAC) have published a commentary on "How can science help to guide the European Union's green recovery after COVID-19?" (May 2020)
They also provide an overview of European science academies' COVID-19 responses on a dedicated website.
---
NASAC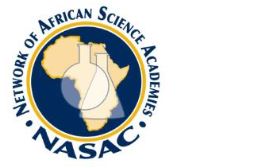 This statement, by the Network of African Science Academies (NASAC), aims to articulate priorities for action that are worth considering so as to prepare for, control and mitigate the health consequences of COVID-19 in Africa and provide an impetus for change. View the NASAC statement: NASAC Statement on COVID-19 FIN070420 Find the NASAC page here: https://nasaconline.org/
NASAC also organised a webinar on "The Response of African Science Academies to the COVID-19 Pandemic" (22 July 2020).
---
International Science Council


The International Science Council (ISC) is a non-governmental organization with a unique global membership that brings together 40 international scientific Unions and Associations and over 140 national and regional scientific organizations including Academies and Research Councils. Find its portal dedicated to scientific debates on COVID-19 following this link: https://council.science/covid19/scientific-debates/
---
INGSA International Science Council

INGSA is a collaborative network for policy exchange, capacity building and research across diverse global science advisory organisations and national systems. In response to the COVID-19 outbreak, INGSA has created an information hub to aggregate and share the resources and discussions relating to how science advice and evidence functions in emergencies.
In September 2020, INGSA published a report on "Evidence-to-policy in the coronavirus crisis", which documents the evidence pathways behind COVID-19-related policy interventions from over 100 countries.
---
Leopoldina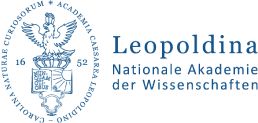 ---
Future Earth

Future Earth is a major international research platform providing the knowledge and support to accelerate transformations to a sustainable world. In parallel to the efforts to contain the spread of the virus and protect those who are most vulnerable, Future Earth provides an opportunity for reflection and reimagination of our future by launching a rapid foresight survey: rapid foresight survey. What are the biggest challenges and opportunities we will face when we begin to rebuild from this crisis? Are there new perspectives or new approaches that might emerge from this crisis that could help or constrain us from advancing toward a more resilient, sustainable, and equitable world?
---
American Society of Microbiology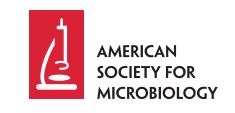 The American Society of Microbiology is keeping the pulse of the SARS-CoV-2 pandemic. In the eye of a pandemic, the need for a trusted, up-to-date resource of coronavirus research plays a crucial role in supporting the scientific community on the frontlines fighting the virus.
---